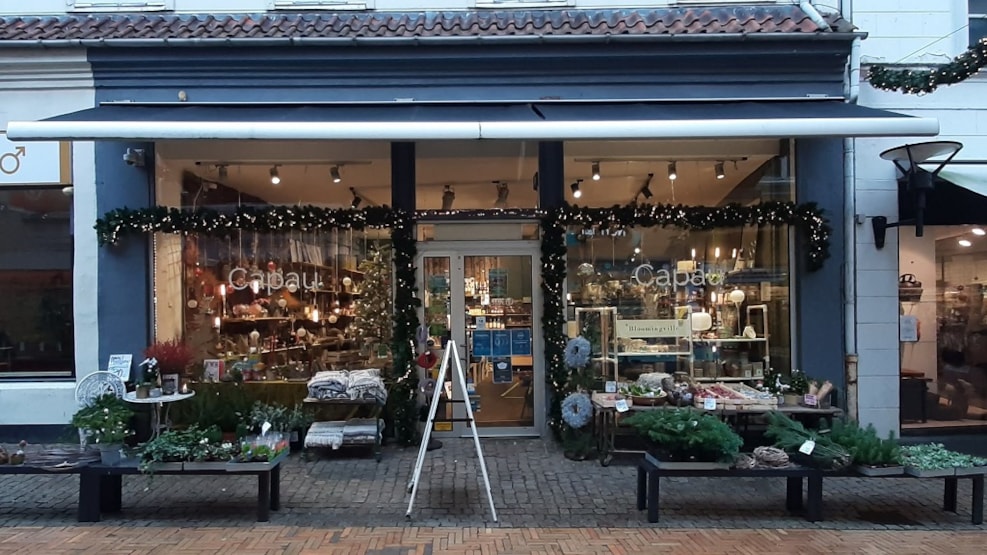 Capau
Capau - Why be like everyone else?
Capau sells goods that make sense.
We have fair trade jewelry, organic chocolate, tea and specialty beers. Local products and Sønderjyske posters. If you are looking for unique interior design options for your home, we have a large selection of recycled items and furniture. PLANTS, flowers, and bouquets are taking up a lot of space in the shop. We have a large and exciting selection, and are happy to make a bouquet to order, which meets exactly your needs. In addition, we also have beautiful interiors of the brands Bloomingville, RICE, Specktrum and Nordic.
Yes, you can always find a little of everything at Capau.
We look forward to meeting you.
VisitSønderjylland © 2023