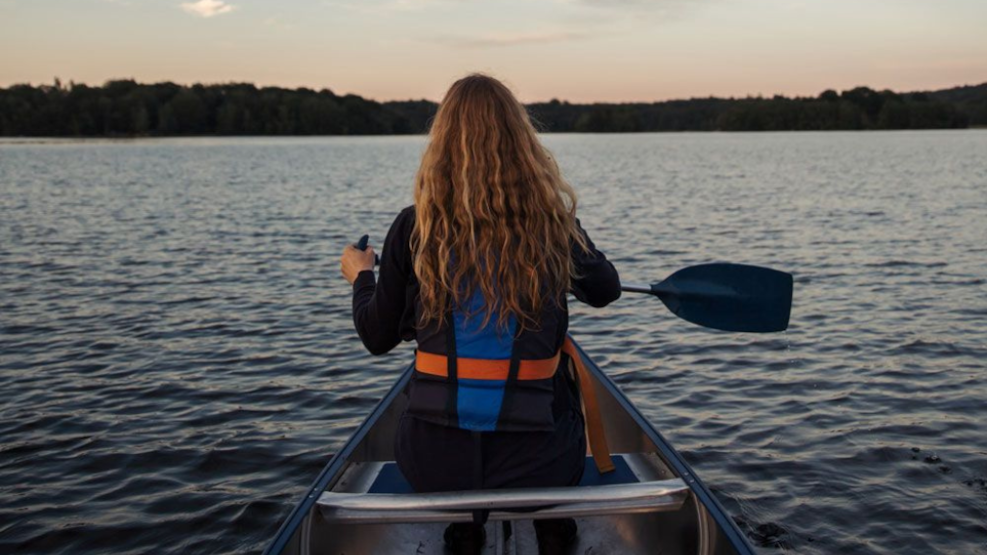 Canoe rental at Danhostel Haderslev
Paddle your way to fun experiences - rent a canoe!
Go canoeing and experience nature right up close as you paddle.
Canoes are available to rent at Danhostel Haderslev, which is located right next to Haderslev Dam. There are plenty of routes for you to take, such as to the deer park, where you can stop for lunch or go on a woodland expedition, or you can paddle to Restaurant Damende and enjoy a delicious lunch. You can tether your canoes to the jettys made for the Lake Boat, which you will find by Danhostel, the Deer Park and Restaurant Damende; Remember to tether your canoes to the sides of the jettys, as you may not block the jetty from the Lake Boat.
In the lake you will also find two small islands, the grassy Mågeø and the tree-covered Ganø, which are both protected and are owned by the Fuglsang Family, from the Fuglsang Brewery. You may enjoy the islands from a distance, but boats and canoes are not allowed to dock at the islands. If you are worried about water depth, you can navigate by the rowing club's white buoys like the Lake Boat; Then you'll always be in deep waters.
SEASON:
June-August is recommended, but canoes can be rented from Easter to the autumn half-term holiday.

PRACTICAL INFORMATION:
A life vest is always included.
RECOMMENDED AGE:
There must be at least 1 adult per canoe.
Rental prices:
2 hours: 210 kr
3 hours: 275 kr
4 hours: 300 kr
8 hours: 500 kr
24 hours: 700 kr
BOOKING:
Rent canoes by calling tel. +45 74521347
VisitSønderjylland © 2023