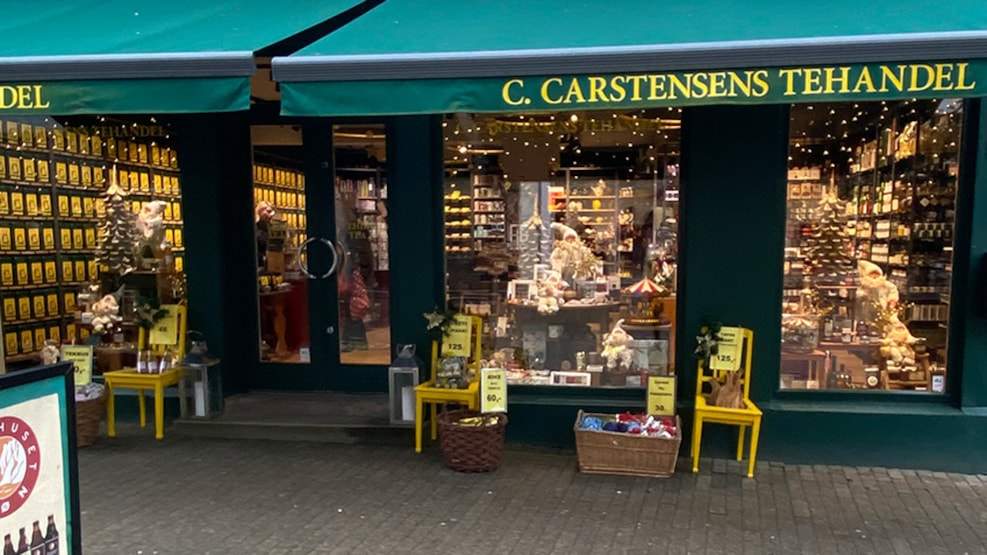 C. Carstensens Tehandel
Welcome to an online and physical tea store, with a wide selection of quality tea from all over Scandinavia.
The sent is not mistaken when you step in through the doors at C. Carstensens Tehandel in Sønderborg.
In the store with the light wooden floor you a meet by the red counter in front of a wall of green cans, hiding tea blends all of sorts. Here is something for both eyes, nose and taste when the water at home has reached the boiling point and is poured over the tasteful tealeaves.
The owner, Christina Carstensen is born into a genuine grocer family in South Jutland. Christina´s uncle opened the first Carstensens Tehandel, the store with the largest tea selection in Scandinavia.
Ten years ago her farther, Palle Carstensen bought Fam. Carstensens Tehandel in Aabenraa, the store is since then and today a family business owned by Christina and her family. When the possibility aroused in 2017, Christina full filled a long-term dream of having her very own tea store.
VisitSønderjylland © 2023