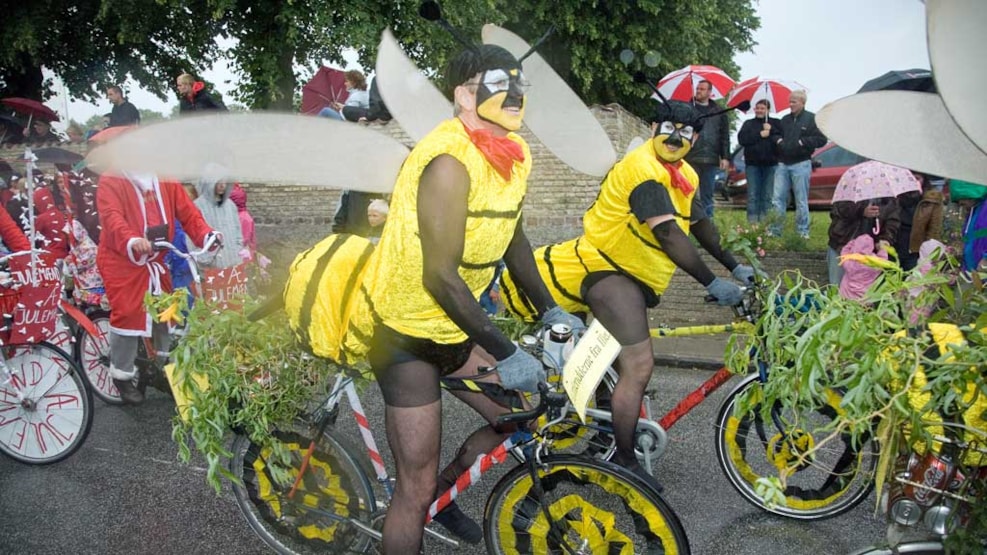 Broager Tilting-at-the-ring
Tilting-at-the-Ring in Broager – the first weekend of July.

Each year at the first weekend of July, all citizens of Broager look forward to the yearly village fair and tilting in Broager and we would like to invite you and your family to join us. 
Thursday evening there is tilting lottery in the tent at the tilting-ground.
Friday you can enjoy the sight of 350 creatively dressed up cyclists will fill the streets of Broager and create an atmosphere that can only be compared to the carnival in Rio. 
Saturday begins with parade at 11 am through the city on horse back, followed by tilting at the tilting-ground. Further activities this weekend will include a small amusement park for both children and adults and the tilting competition at which it will become apparent what tilting is all about.
NB. Sunday's tilting has been canceled in 2022 for safety reasons, as the Tour de France is covered by helicopters.
The program for the weekend and further information about the village fair and tilting in Broager is available at: https://www.facebook.com/BroagerRingridning/
VisitSønderjylland © 2023