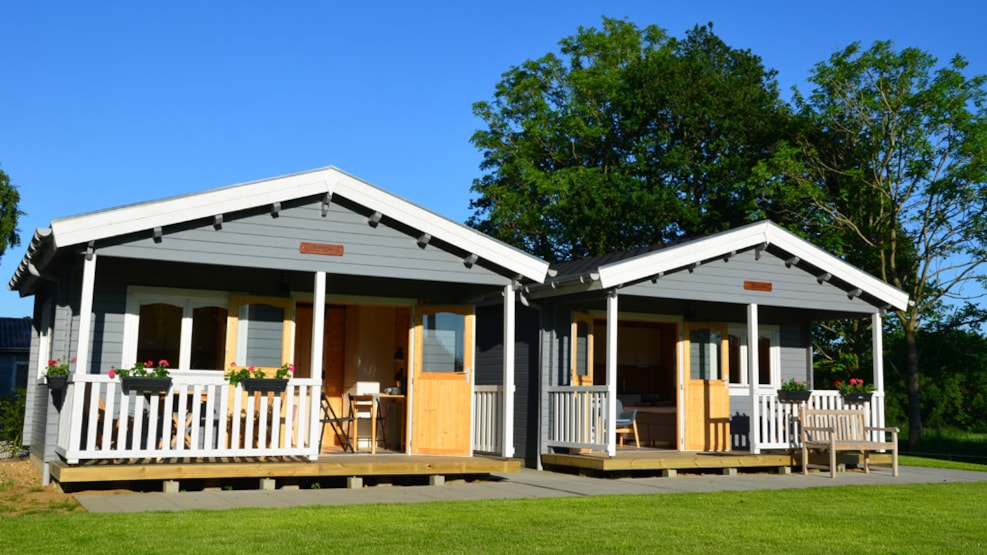 Brakkerhus
Brakkerhus is a little gem, consisting of two luxury cabins called "Bench" and "Dutch". The owners created Brakkerhus to share their enthusiasm and love for spending time in the open countryside.

Whether you need a rest after a long day of work, a base for your hiking or biking trip, or simply want to escape the workaday treadmill for a few days, Brakkerhus will be sure to welcome you.
The two cabins are 20 square metres in size and accommodate two sleeping guests. Spend the night on the comfortable continental double bed and enjoy the modern bathroom. The dining table is easy to fold and quickly transforms the dining space into an area of relaxation with comfortable armchairs. The kitchen is very well equipped with four hotplates, a built-in oven, a refrigerator and good kitchen knives and cooking pots. Weather permitting, you can enjoy your food on the eight-square-metre private west-facing cabin porch.
When staying at Brakkerhus, you are welcome to venture beyond your private luxury cabin and porch area. There is a lovely lawn in front of your cabin, and you will also enjoy access to the beautiful courtyard.
You are welcome to enjoy your meals in the courtyard pavilion. But since this a highly popular dining venue, be prepared to share the experience with other staying guests or with the host couple.
VisitSønderjylland © 2023