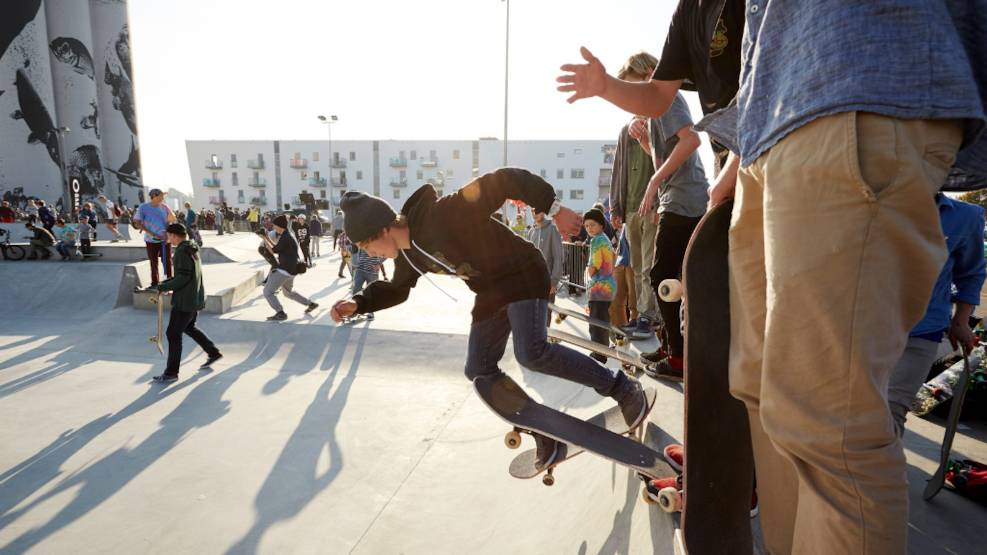 Bouldering & climbing at StreetDome
At StreetDome you will find Denmarks highest climbing wall with its 30 meters. The climbing wall is constructed on a silo located right at the harbour. 
Climbing on the silo happens partly on the 2 concrete tubes turning east and partly on a series of construction that breaks out from the silo. It all makes for a particular challenging climbing experience where you can test yourself both physically and mentally. Climbing on the silo is only allowed with an instructor holding the necessary certificates.
Bouldering inside the StreetDome
Inside of StreetDome's Iglo you can try bouldering. Bouldering is a fun and challenging form of climbing where you climb without rope and straps. The floor is specially covered with soft mattresses that will keep you from getting hurt if you fall.
Bouldering is a very popular form of climbing which usually does not go higher than 4-5 meters, and it is usually done in small groups. The bouldering wall is free to use during opening hours.
You can also experience many other forms of street sport at StreetDome such as skate, SUP, parkour and Scoot.
If you are interested in booking one of the instructors, contact thestreetdome@gmail.com.
VisitSønderjylland © 2023