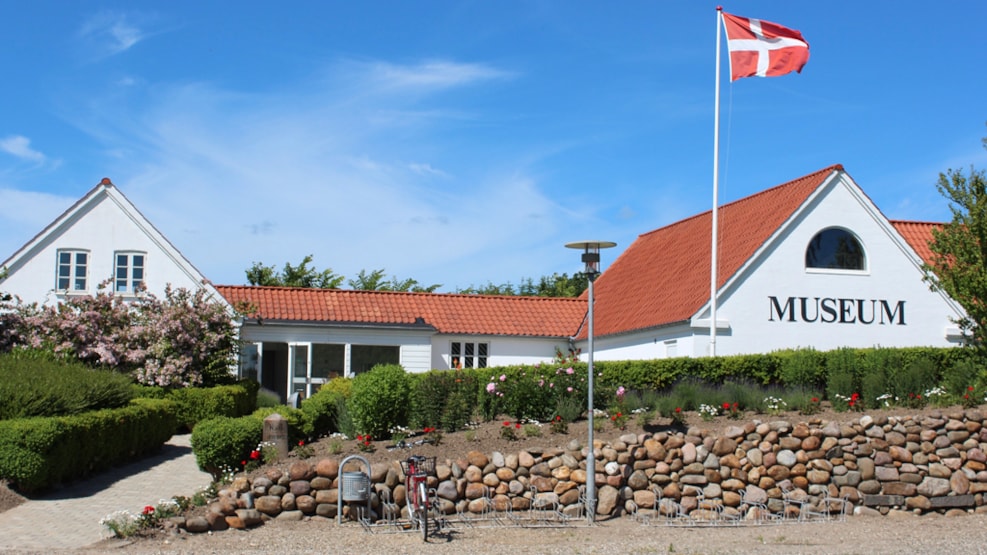 The Border Museum (Genforenings- og Grænsemuseet) - Close to Christiansfeld
The museum focuses upon the border and the Reunification – with the old border at Frederikshøj as its starting point.
The Border Museum (Genforenings- og Grænsemuseet) 
It tells the story of one of the most important events in Danish history – the Reunification. It all happened just outside the window of the museum on 10 July 1920 – with the famous ride of the Danish king on horseback across the border, which was wiped off the map. Here King Christian X was cheered as he lifted a little girl dressed in white onto his horse. The region had been under Prussian control for 56 years. The king's ride across the former border showed that the region now belonged to Denmark once again.
One of the main attractions in the museum is the stained-glass window. A glass window similar to this one - also featuring a motive from the Reunification – can be found in at the Danish parliament, Christiansborg, in Copenhagen.
The museum building is a house dating to 1877, which was renovated and extended in 1995.
After being hidden for many years, the cannons from the hill, Skamlingsbanke, were found again. The society, Skamlingsbanke Selskabet, handed over the cannons to the museum, which had them restored and put on display in the museum. The two salute cannons sounded from Skamlingsbanken for the first time on 18 May 1843.
In 2006, the museum gained an attractive new exhibition wing. Here, paintings, the border barriers from Kær Mølle and many other splendid items can be experienced by visitors.
For further information, please visit our website.
VisitSønderjylland © 2023