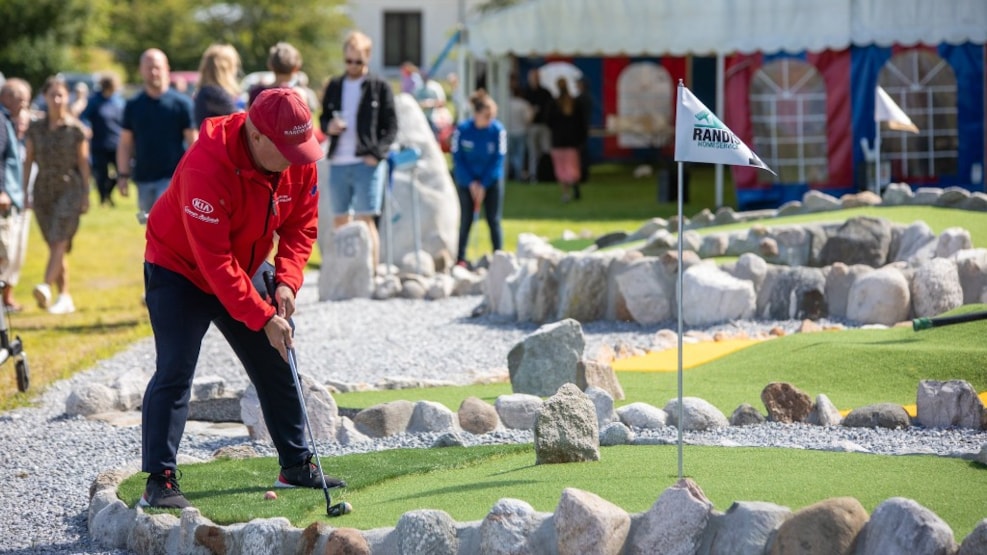 Bjerndrup Minigolf
Bjerndrup Minigolf offers fun for the whole family.
In Bjerndrup Bypark is our new 18-hole MOS course, which is suitable for players of all levels, from completely inexperienced to the professionals. In Bjerndrup Bypark there is the possibility of accommodation in shelters, play table tennis, playground for the children, walk on 2 heart trails and relaxation and fun in the park around the lake.
During the manned opening hours, our small shop is open and it is possible to buy drinks, toast, sweets and ice cream.
We are looking forward to seeing you.
Opening hours:
Manned opening hours:
- Friday 16:00 - 20:00
- Saturday 12:00 - 18:00
- Sunday 12:00 - 16:00
In addition, open by appointment
Prices:
Day pass adult: DKR 50.
Day pass for children (under 13 years): DKR 30.
Mobilpay: 27 77 01