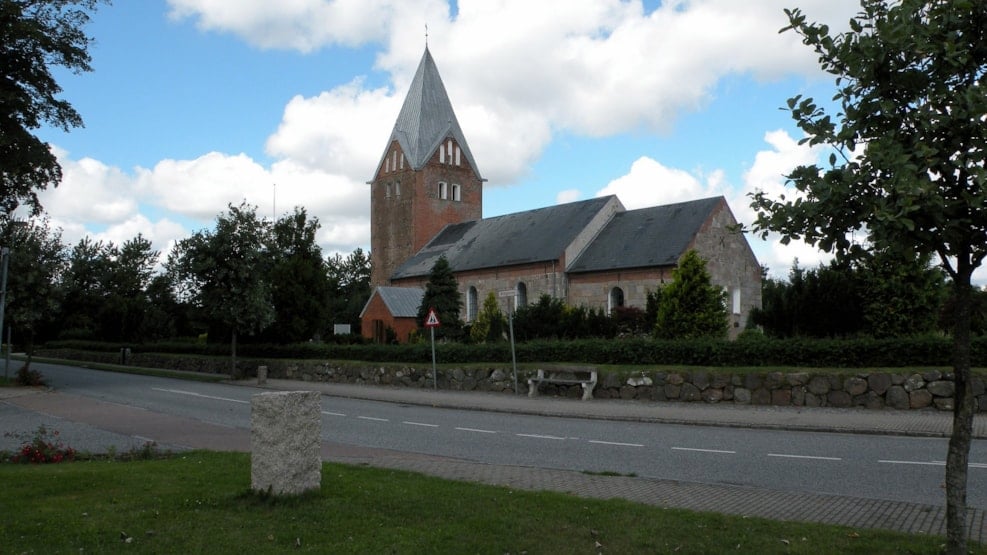 Bevtoft Church
Historic church architecture.
Bevtoft Church is located in the heart of Southern Jutland, and began its life as a romanesque chapel, which was expanded to a real parish church in the 1100s. Visit the church and the past, as you see the ancient features.
The vaulted ceiling above the high altar is an octagonal crossed vault, which opens towards the nave in a pointed arch, where the organ is placed. The choir also has an octagonal crossed vault, while the nave has a flat beamed ceiling.
Here you can see a deesis, meaning a representation of the praying Virgin Mary and John the Baptist flanking Jesus dressed in majesty, as well as a First World War memorial.
If you would like to visit the church and see the inside, please contact the gravedigger at +45 22 30 02 51. However, the church is often open for visitors during the daytime Tuedays to Fridays.
VisitSønderjylland © 2023