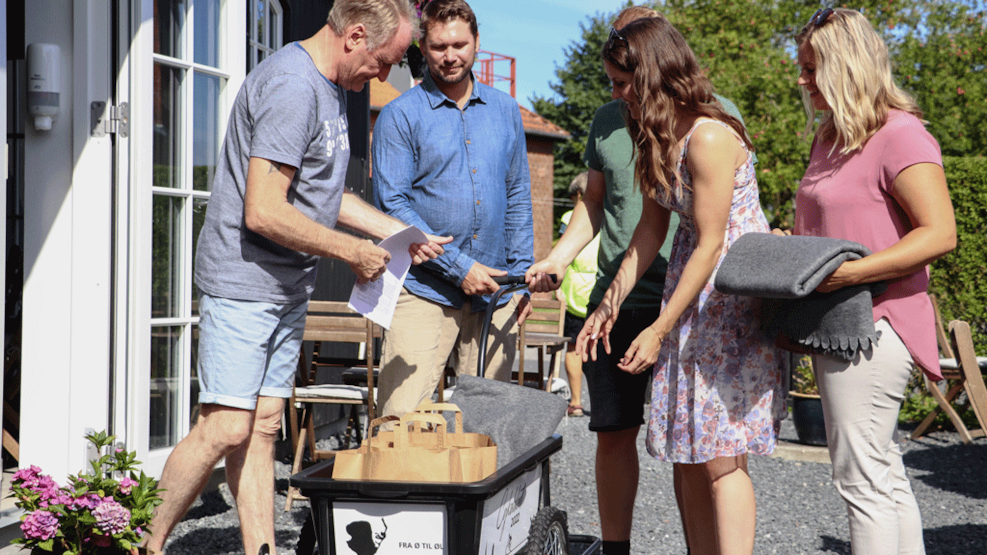 Beer Safari & Beer Tasting in Aarø's "bush"
Take a self-guided tour of Aarø with beer tasting and tapas-to-go boxes along the way around the beautiful holiday island Aarø.
Tapas and quality beer awaits you on Aarø
Aarø's approx. 580 hectares of land, forest and wetlands have given their name to almost 100 different and not least funny names. Names that in the old days were used by the local farmers and fishermen and that Aarø Brewery later named their beer after. This can now be experienced on a real Beer Safari.
For this safari, Aarø Brewery has dusted off the old map and made some safari packages with their beer and "Tapas to go box", a really delicious rustic Tapas lunch box, composed of the very best ingredients from Southern Jutland, and that way you can both experience and survive a trip around the island.
The trip includes a delicious "Tapas To Go lunch package" for two people and contains: 4 types of sausage, ham, pesto, fat, salted almonds, Cornichons, as well as bread, 2x½ liters of Aarø brew, 2x½ liters of spring water, bottle opener, glasses, napkins and the old "safari card" vintage 1935.
Feel like trying beer tasting in Aarø's "bush"?
If you would like to taste more different beers, you should take a closer look at Aarø Bryg's "Beer tasting in Aarøs bush", where the tour includes 4 x delicious Tapas (4 types of sausages, ham, pesto. fat, salted almonds, cornichons, as well as bread, napkins and light cutlery.Environmentally friendly packaging + 6 different ½ liter Aarø brews including description of the individual beers, 4 x ½ liter spring water, glass, opener and of course the old "Safari card" vintage 1935.
How to order:
Whether it is a Beer Safari on Aarø for 2 people or Beer Tasting in Aarø's "bush" for 4 people, it can be ordered through the Aarø Bryg website. It must be collected at the brewery between 11.00 and 14.00. The approximate time for collection is given in the comments field, so it will be ready when you arrive! If you want, for example, wine, or to put together a menu/package yourself, we refer you to the individual products on the Aarø Brewery Webshop
VisitSønderjylland © 2023