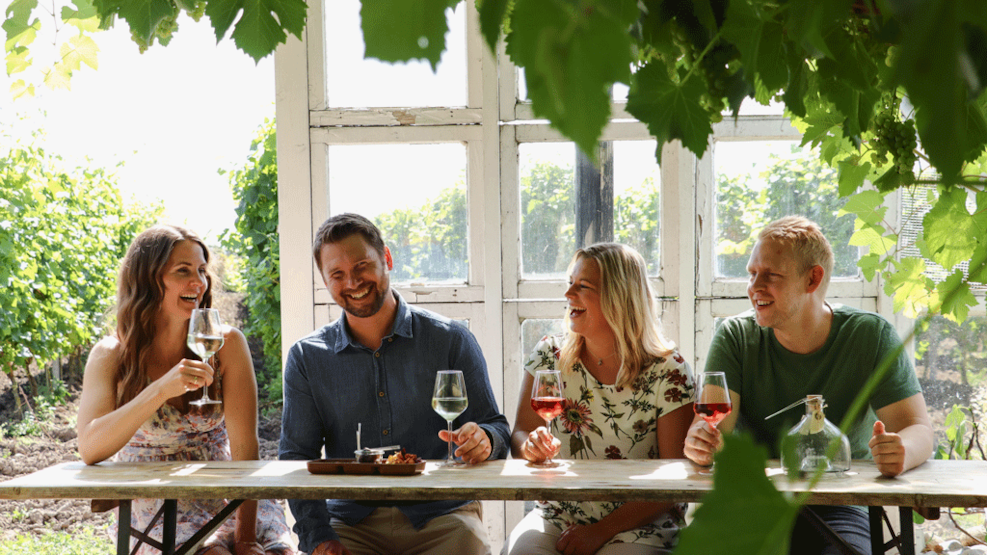 Årø Winery
Årø Winery - Danish Quality since 2004.
The island in Haderslev fjord hides many beautiful pearls, one of them is Årø Winery. A winery which had its foundation in 2004, and today is a winery with 5600 vines and 1200 apple trees (for the production of cider and apple wine).
Årø Winery is just 900 meters from the ferry landing and has a central location right by the island's natural playground and park golf course.
The winery has been built with an inspection building located in one of the vineyards with a stunning view of the Little Belt. It is possible to enjoy a glass of the winery's own wines on the terrace or in the cozy barn. There is also a good opportunity to take a walk in the vineyard and see how they work with the vines.
If you want to hear a little more about how and why Årø Winery manufacture their products, you can book a private wine tasting or attend one of the open wine tastings held during the season.
VisitSønderjylland © 2023