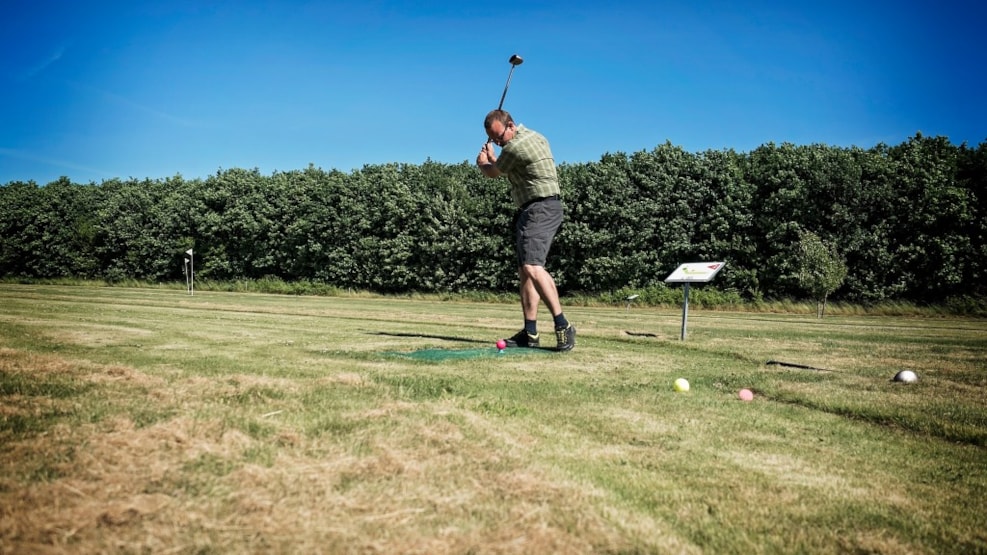 Årø Parkgolf
The time has come for a spot of island golf! Come and try park golf on the scenic island of Aarø.
Parkgolf is a game somewhere inbetween miniature golf and regular golf; The courses are larger than miniature golf courses, but the same club is used to make all putts. The course at Årø Parkgolf has 9 holes, and a round on the course takes 30-40 minutes - and everyone can play! It's fun for the entire family, whether you are a beginner or a seasoned pro.
Combine your visit at Årø Parkgolf with a visit to Årø Vingård, which is located right next to the course. Here, you can learn about the local production of wine, book a wine-tasting, or perhaps just enjoy a cool glass of Danish white wine after your parkgolf-competition.
SEASON:
April: Saturdays and Sundays, 11:00 am – 3:00 pm
1 May – 1 October: The vineyard is open daily from 11:00 am – 6:00 pm,
though only from 11:00 am – 4:00 pm in May and September
PRACTICAL INFORMATION:
Clubs and balls can be rented from Årø Vingård
A round of golf takes around 30-40 minutes
PRICE:
A round on the park golf course including equipment rental:
Adults: DKK 50
Children (aged 0-14): DKK 25
VisitSønderjylland © 2023