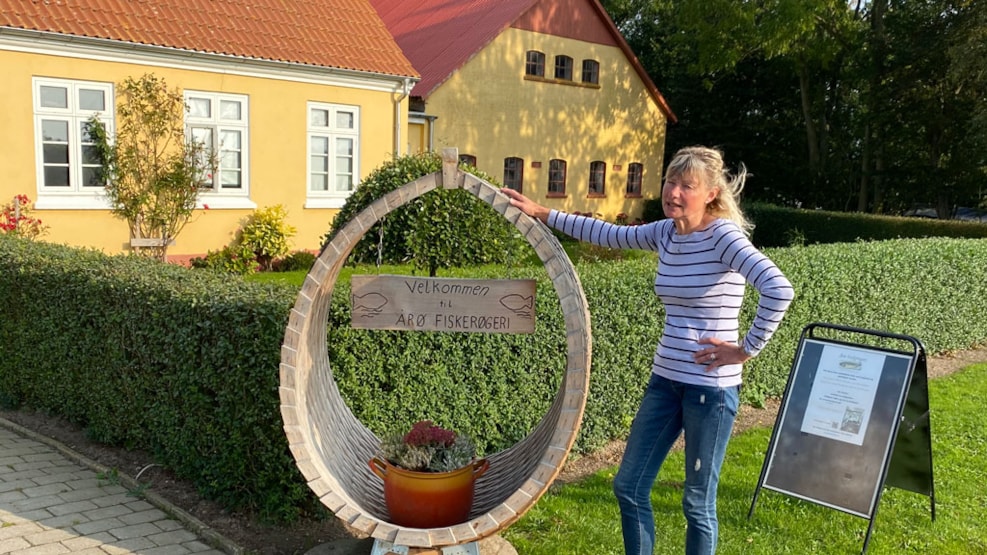 Årø Fiskerøgeri
Always freshly smoked fish of the highest quality.
In the middle of scenic Aarø lies a small fish smokehouse, where you can find a sales booth with a stunning view.
The smokehouse has existed since the summer of 2012, where it began under modest conditions with a small, used smoking oven and sale from the shop at Årø Vingård. In 2014 there was an expansion with a saleswagon, så customers on the mainland could also be served. The business has expanded continuously and today has both a smoking room with two smoking ovens, packing room, sales trailer and salesroom. The saleswagon drives out to different stands, so the local delicacy can also be purchased outside of Aarø. 
All raw produce is selected carefully and prepared in the company's own smoke ovens, and, amongst other kinds of fish, you will find Funderholm trout, Little Belt eel and Norwegian salmon.
At the website you can see opening hours and an overview of the stands in and around Haderslev, where you can buy the freshly smoked fish from Årø Fiskerøgeri.
VisitSønderjylland © 2023