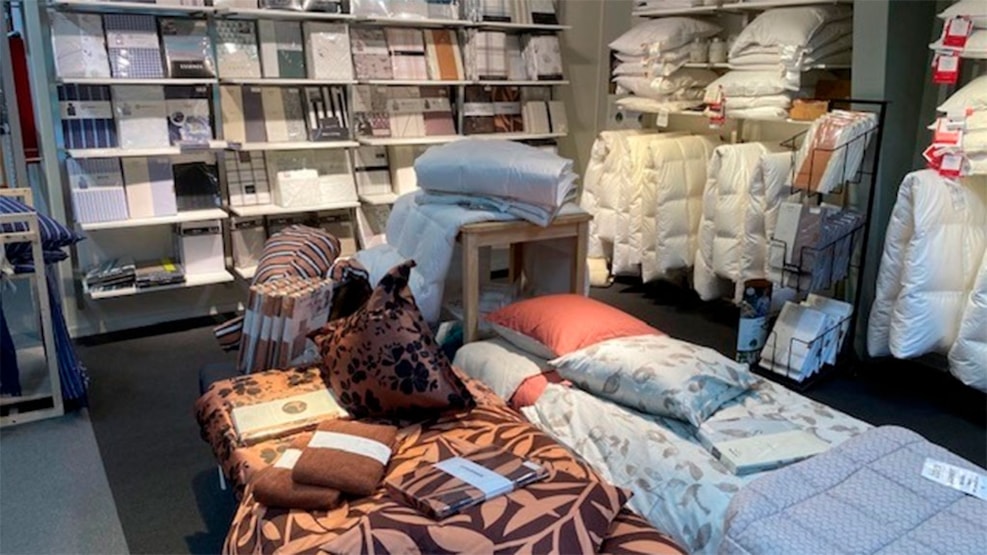 Andreas Carls - Sønderborg
At present, the store has 12 employees and has expanded into a large specialized store with leading brands within a variety of curtains, sun screening and sunblind's, carpets and floors as well as textiles for the home.
However, before Andreas Carl ApS at Nørrekobbel 9 in Sønderborg became the store we know of today, the family business has contributed to local history of trade through growth and increasing specialization.
In 1912, the newly educated Andreas Hansen Carl opened up a mixed drapers store on 50 m2 in Kliplev, this was the beginning of a long business adventure, which later on expanded in Gråsten, and today is joint in Sønderborg.
Due to the German rule of the area and the break out of WW1, Andreas H. Carl had to enrol as soldier in the German Army and the entrepreneur's wife Meta Carl had to take over the business. Luckily, Andreas returned after the war and they continued running their store in the rooms in Kliplev until their daughter Mussi Carl Rasmussen takes over the business in 1955.
VisitSønderjylland © 2023