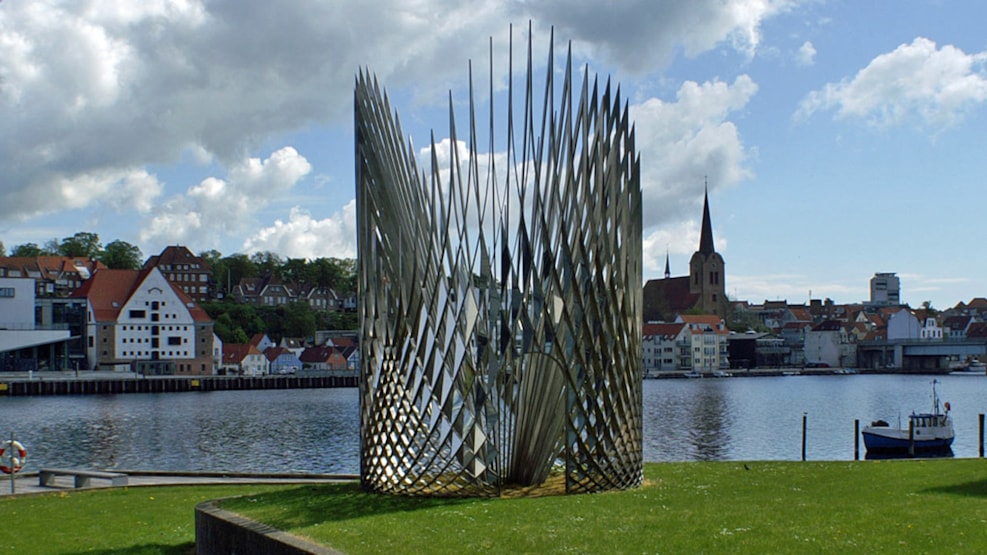 Alssund pavilion by Olafur Eliasson
You can see this beautiful installation, placed outside between the Alsion building and the inlet Als Sund. The well-known artist Olafur Eliasson erected the pavilion in 2009.
The round pavilion stands seven metres high and is made by stainless steel. Seeing the installation from the inside, it opens up to the sky through cathedrallike arches and the partly high-gloss polished surfaces reflects the surroundings in an interesting way.
The Alssund pavilion, financed by Realdania, is in co-operation with the artwork Mirror tiles a distinguished feature of the harbour space in Sønderborg.
VisitSønderjylland © 2023