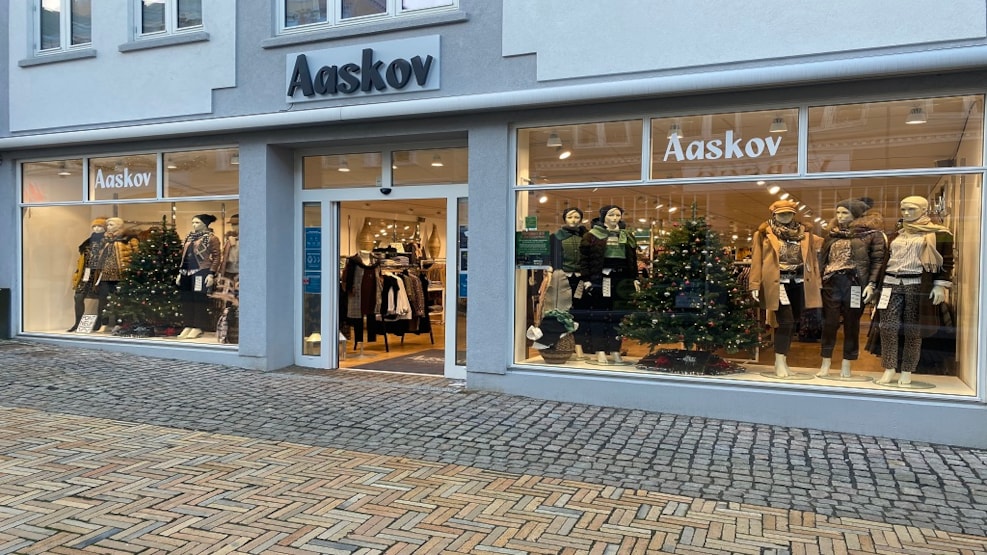 Aaskov Modetøj
Clothes for the fashion-conscious woman. In the middle of the pedestrian street in Aabenraa Centrum.
Aaskov Modetøj is a modern family company with over 50 years of experience through 2 generations.
We sell fashion clothes from leading Danish and international brands in our 11 beautiful stores in Jutland and on Funen.
We dress women in fashionable clothes with a good fit, beautiful colors, models, and high quality.
VisitSønderjylland © 2023