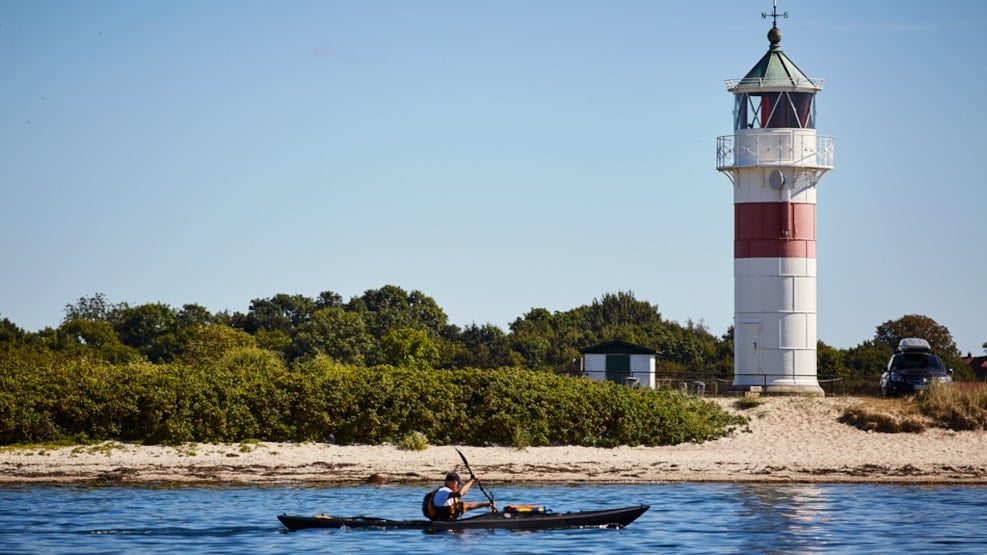 Aarø - the pearl of the Little Belt
Rich in history and experiences.
Aarø was once Germany's northern most island and in the years between 1864 and 1920 there was quite a bit of smuggling between Aarø and Denmark. However, today everything is idyllic on the small island in the Little Belt. The island has not been hit with the same decrease in inhabitants as many other small islands. Old and beautiful family farms, land and plenty of nature are just some of the experiences to be found on Aarø.
Aarø is rich in relics and the picturesque little town has narrow street, stone walls, fences and beautiful family farms. There used to be a daily plant, two schools - Danish and German, a butcher, a grocery store, a bakery and an inn on the island.
Until the reunification in 1920 most people on the island lived around the town Aarø. Actually, reconstruction of the farmland did not occur in the 18th century as it did in the rest of Denmark; on Aarø this only happened after 1920 when the roads were also reconstructed
Experiences
The ferry crossing from Aarøsund to idyllic Aarø takes just under 8 minutes. Visit the island's very own winery, enjoy a glass of cold white wine while looking out over the fields, visit the charming Christmas Church, give the kids a break on the large natural playground, enjoy a round of parkgolf and stop by the historic Brummer's Gaard, where you can rent bicycles, sea kayaks, fishing nets for children, golf carts and pull carts for your island trip. You can also find many small farm shops, where you can purchase local specialties from Aarø and the surrounding area.
Aarø is also filled with local delicacies and food - try the special beers from the mikro-brewery Aarø Bryg, wine from Årø Winery or one of the many delicious dishes from the local cafés and restaurants, like Brummer's Gaard, which serves many unique dishes focusing on the island's own produce.
VisitSønderjylland © 2023