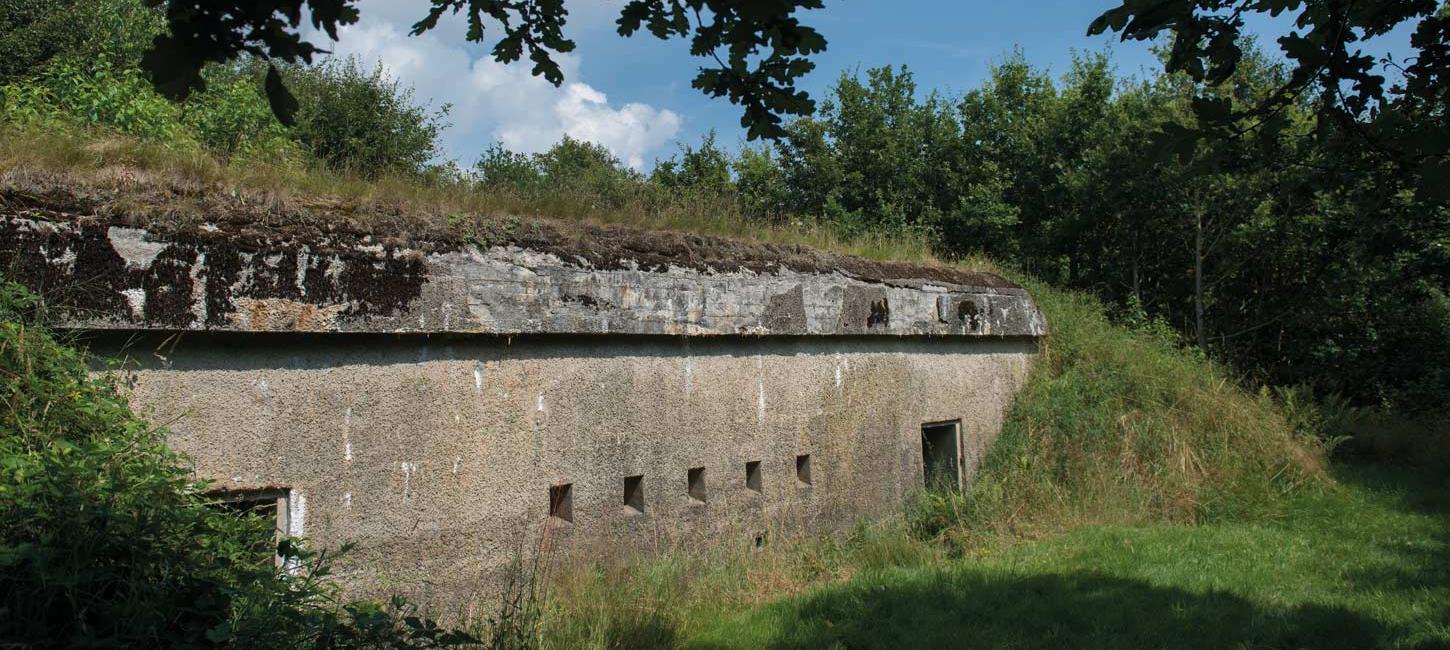 The Northern German Defence Line 1916-18
The Northern German Defence Line is a fortification created by the German military during World War I
 
The line stretched across what was at the time German Southern Jutland from the east coast at Hoptrup to the west coast at a position on the same latitude as Skærbæk. It consisted of barbed wire barriers, partly dug trenches, artillery positions and shelters – a total of around 800 bunkers
Facilities that can be visited
Coastal battery at Aarøsund
Medium-heavy coastal battery with four gun stands, command bunker consisting of three rooms and an adjacent crew quarters. In the coastal hillside west of the bunker is an ammunition bunker, from where the ammunition could be brought up to the guns by means of a rail track.
Read more about the battery (in Danish)
Battery at Andholm Plantation (intact)
Heavy battery consisting of two crew rooms and a double munitions store. Both personnel quarters have two entrances and gun slits with iron hatches to facilitate close combat. The munitions store consists of two rooms, each with a separate entrance. Shells were kept in the west room. Several iron joists provide evidence of a bench and winch for use when the shells needed to be taken out of and into the oblong hatch. Gunpowder was kept in the east room. All entrances are covered and have interior two-piece iron doors.
Read more about the battery (in Danish)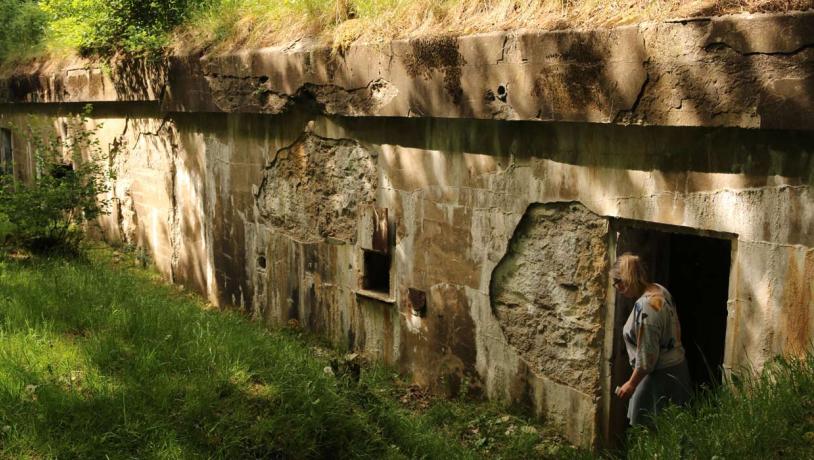 Photo: Destination Sønderjylland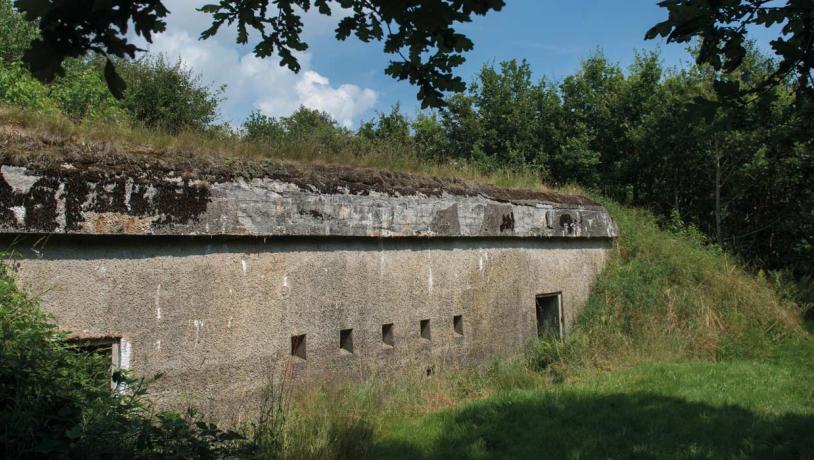 Photo: VisitAabenraa
Gammelskov Battery (destroyed)
This battery, which was destroyed, is the only example of a heavy battery in the defensive line that was protected by two guns. There were two naval guns in armoured towers that were located on concrete beddings. By means of a rail track, ammunition could quickly be transferred via the 250 m long battery trench from two double munitions stores on either side of the two guns. Behind the battery trench was a shelter trench with three crew rooms, all with gun slits for close combat, with the middle one being a caponier.
Read more about the battery (in Danish)
Photo:Rømø-Tønder Turistforening