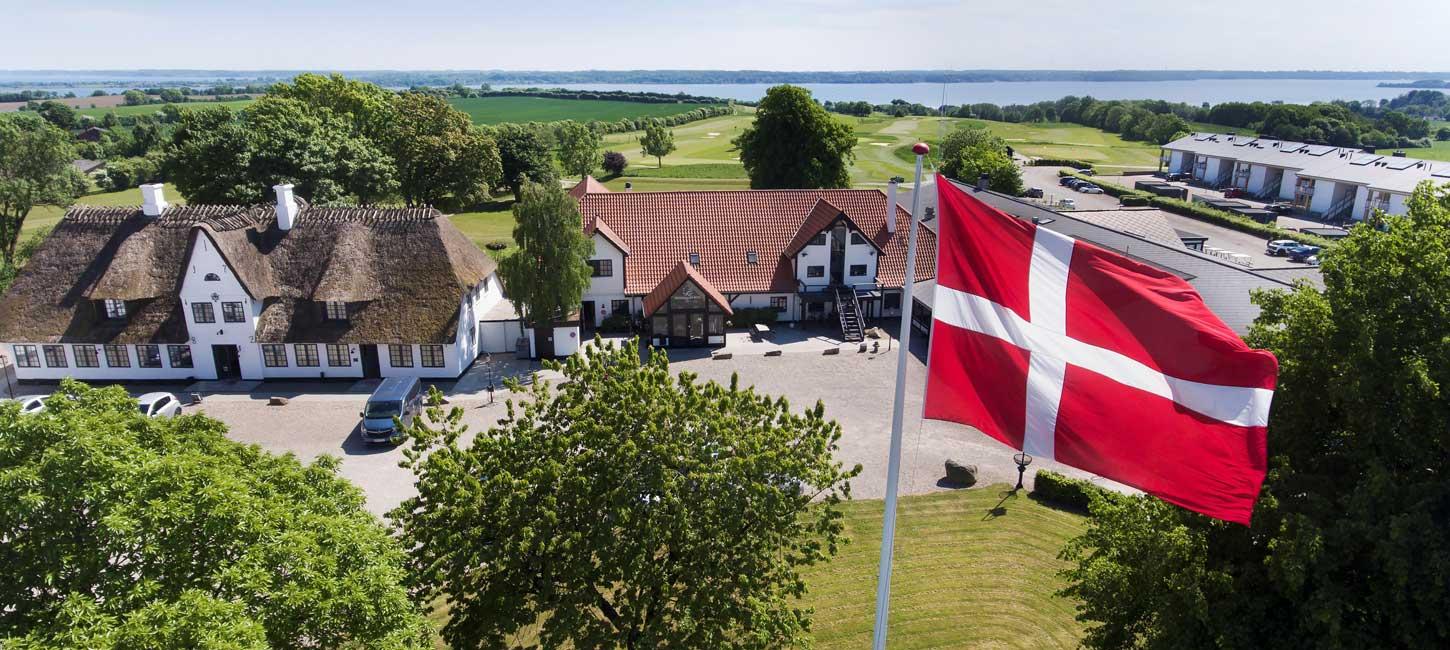 Benniksgaard Hotel
Benniksgaard Hotel is located in Rinkenæs, offering a unique view of Flensburg Fjord and direct access to Gendarmstien hiking route. It lies a short distance from the royal palace and royal kitchen gardens at Graasten Slot, while it's just a 10-minute drive to the Danish-German border.
We encapsulate the atmosphere of Sønderjylland and offer picturesque surroundings in a historic setting. Benniksgaard can be dated all the way back to 1393, when the estate was run as a farm.
With a choice of 69 rooms, the hotel can offer you pretty much whatever you want.
If you need a little luxury, we have our suite with outdoor hot tub and a view of Flensburg Fjord, or how about one of our brand-new luxury suites in our annex. All rooms are furnished with a lovely 180 cm bed, desk, flatscreen TV and free wi-fi.
You have free access to our gym, and you can recharge your electric vehicle using charging stations from Eon (rapid charger) and Clever.
If you're looking for an active holiday, how about a round of golf? At Benniksgaard, the golf course is located in the front garden. You can also enjoy a delicious lunch and the view from our terrace.
In the delightful Restaurant Pejsestuen you can treat yourself to a delicious 3-course dinner or you can choose whatever you like from our á la carte menu.
Read more about Benniksgaard Hotel on the website.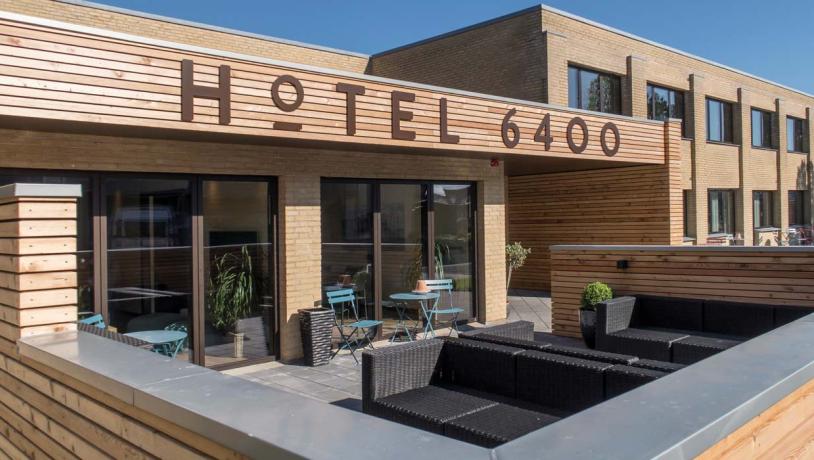 Photo: Hotel 6400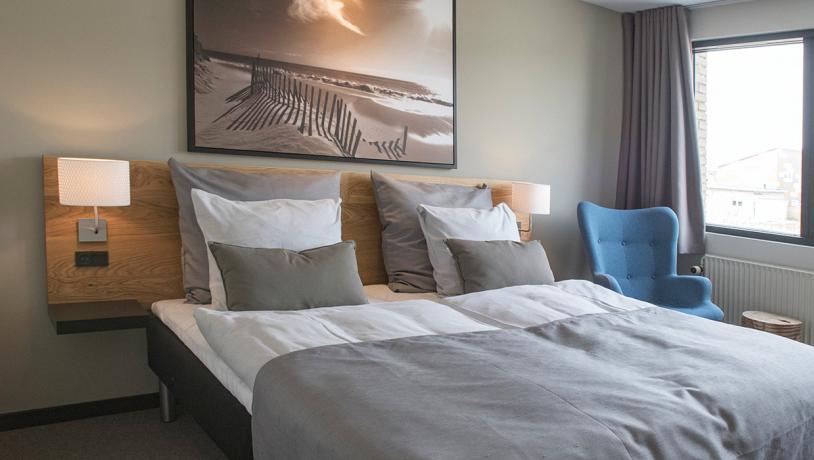 Photo: Hotel 6400
Hotel 6400
Hotel 6400 is a 3-star keyless hotel on the outskirts of Sønderborg, close to the forest and the beach, but only around 1½ km from Sønderborg's lively city centre.
Hotel 6400 has 48 modern double rooms divided into three different categories.
All rooms have their own toilet & bathroom, wi-fi and TV. The Comfort and Comfort Plus rooms are lovely modern rooms, whilst Comfort Plus has access to a west-facing patio.
Read more about Hotel 6400 on the website.
Danhostel Sønderborg City
Situated in lovely green surroundings with fantastic attractions within easy reach. Short distance to both the pedestrian precinct and Sønderborg Castle.
A modern hostel with newly renovated standard rooms and 10 new luxury Hostel Suites. Danhostel Sønderborg City is also suitable for large groups.
In the hostel's outdoor areas, you can have a barbecue and play football, or – if it begins to rain – you can play indoor table tennis, air-hockey and table football.
At Danhostel Sønderborg City you'll soon feel at home!
Read more about Danhostel Sønderborg City on the website.