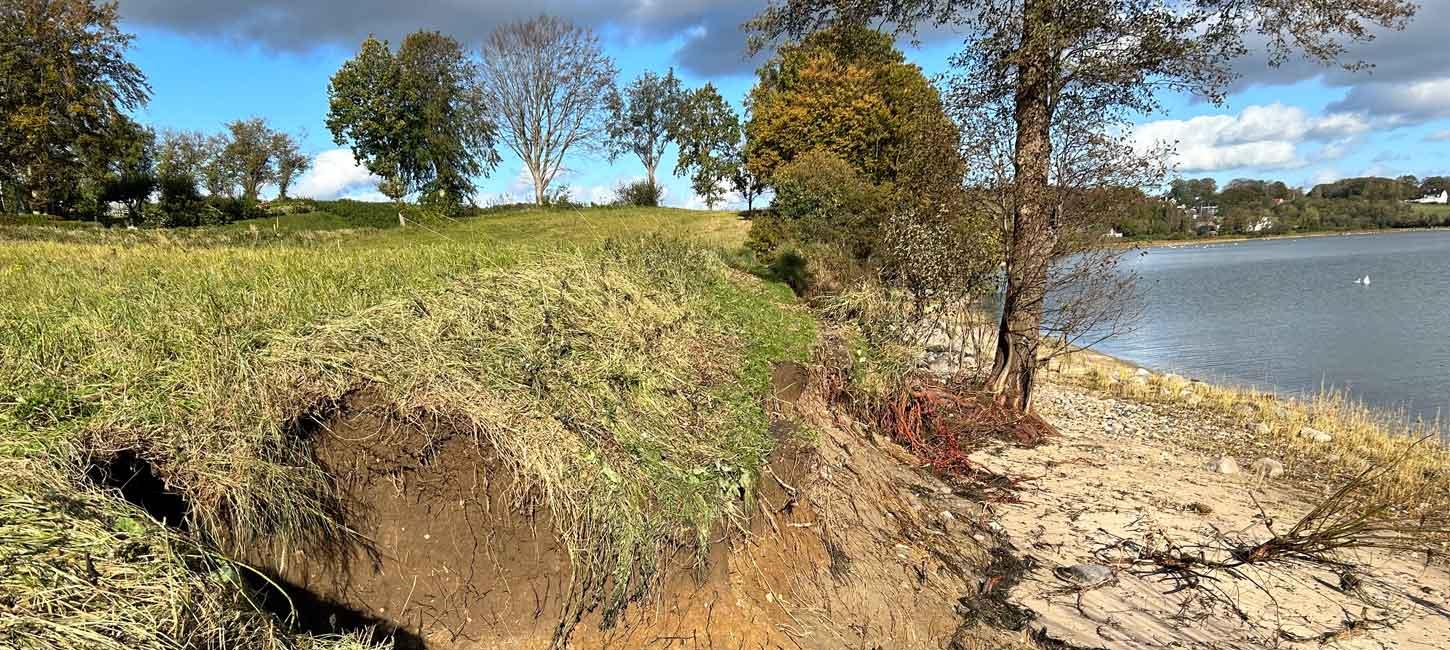 Damages on the Gendarme Path
Photo:
Søren Byskov Nielsen
After the storm surge that hit, among other areas, Sønderjylland on the 20th and 21st of October 2023, the Gendarme Path is impassable in several places.
The emergency services in Sønderborg Municipality continue to advise against hiking on the Gendarme Path. The path is undermined in several places and it can be difficult to see exactly where there is a risk of falling trees and additional landslides. There are also several stretches where the path has disappeared entirely or partially.
Should you still decide to go hiking on the Gendarme Path, we recommend that you orientate yourself using the map below.
The map contains the damages to the Gendarme Path that we have been informed of by Sønderborg and Aabenraa Municipalities. As the damages are repaired, we will update the map.
VisitSønderjylland © 2023