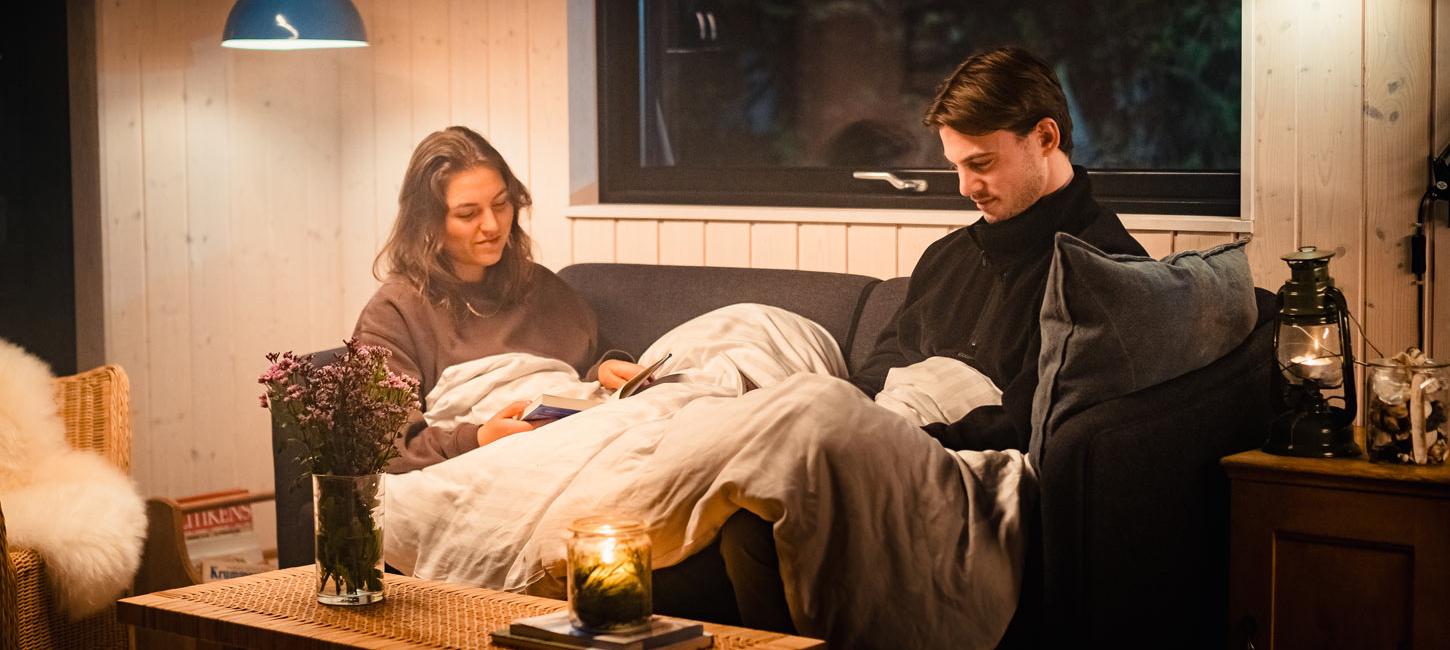 Holidaying in a summer cottage in Sønderjylland
Photo:
Destination Sønderjylland
Renting a holiday home with your family is a unique experience – and a very Danish one. And if you rent a holiday home in Sønderjylland, you're certain of having everything that you associate with a holiday in a summer cottage close at hand.
The region has lots of picturesque countryside and plenty of space for cycle paths and hiking trails, as well as lovely beaches, quaint market towns and thrilling experiences. You decide the pace of life and what you want to experience and when.
If you're looking to live in a holiday home close to the water, there are plenty of opportunities to do so in Sønderjylland. Whether you prefer the powerful breakers of the North Sea coast or the gentler waves of the Baltic Sea, there's a wealth of holiday homes to choose from. Or perhaps you'd rather be situated in the midst of attractive countryside further inland? Even if you choose the latter, you're never far from a sandy beach at one of the region's coasts.
The countryside in Sønderjylland is very special. From a UNESCO world heritage site, the Wadden Sea and Rømø's broad sandy beaches in the west to beautiful tunnel valleys, delightful coastal forests and crystal clear fjords in the east. Explore Sønderjylland and enjoy the activities in the countryside as you experience the region's scenery and its exciting history at close quarters.
In Sønderjylland you'll find a full range of holiday homes: summer cottages, both large and small; holiday homes with a swimming pool; holiday homes for anglers; holiday homes for those of you with a dog; indeed, holiday homes with all of the facilities you and your companions may need. Click on the various landlords below and find your perfect holiday home.
We look forward to welcoming you to Sønderjylland!
Den sønderjyske natur er noget ganske særligt. Fra UNESCO verdensnaturarv, Vadehavet og Rømøs brede sandstrande i vest til de smukke tunneldale, skønne kystskove og glasklare fjorde i øst. Gå på opdagelse og vær aktiv i naturen og kom tæt på den sønderjyske natur og den spændende sønderjyske historie.
I Sønderjylland finder du alt fra store og små sommerhuse, sommerhuse med pool, sommerhuse til lystfiskere, sommerhuse til dig med hund; ja sommerhuse med alle de faciliteter du og dine medrejsende har brug for. Klik på de forskellige udlejere herunder og find lige det sommerhus, der passer lige til dig.
Vi glæder os til at byde jer velkommen til Sønderjylland!