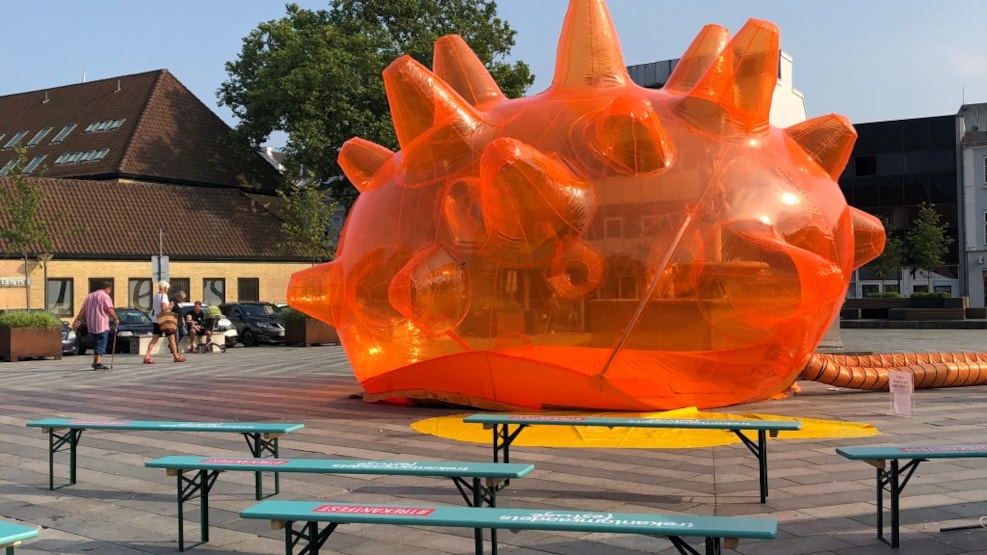 Trekantområdets Festuge
Trekantområdes Festuge challenges, moves and entertains. Here, you can explore the diversity of the cultural life in Trekantområdet and deep dive into music, theatre, art, dans, lecture and culture for children.
OBS - Trekantområdets Festuge 2020 is postponed to September.
Trekantområdets Festuge is a cultural festival crossing the commune lines of Billund, Fredericia, Haderslev, Kolding, Middelfart, Vejen and Vejle. The festival-week runs over a 10-day period in the late summer from the end og August to the beginning of September, and has more than 300 different event spread out over the 7 communes.
The festival's purpose is to highlight the many cultural offers and creative forces in the communes. During the festival there will be interactive artworks in the cities and local artists and creative souls will have a platform to display their talents. 
See the event calendar at www.trekantfest.dk and plan your very own personal programme.
VisitSønderjylland © 2023