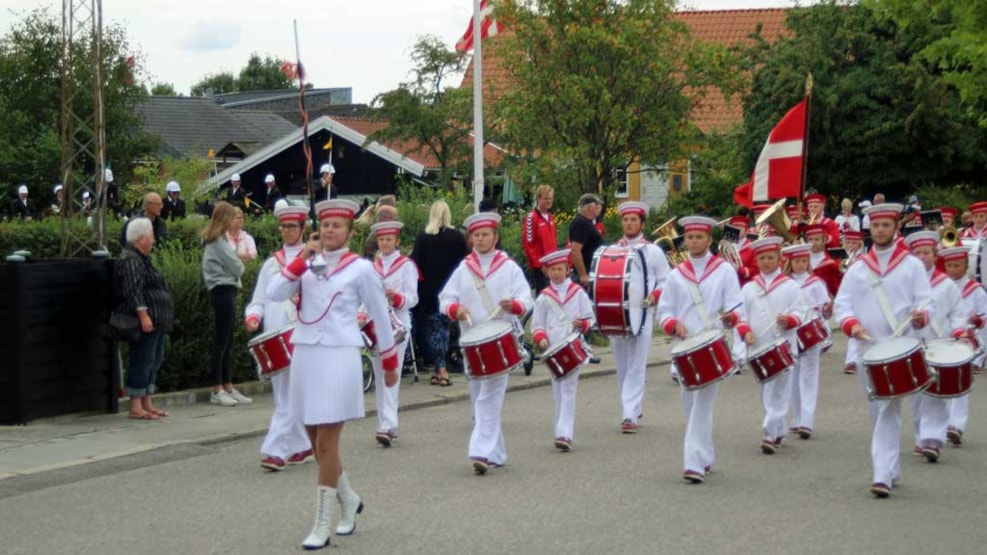 Sundsmark Tilting-at-the-ring
– always on the 3rd Saturday in August.
Between 90 and 120 riders meet up here to compete in the 6 gallows on the tilting-ground near the allotment gardens on the corner of Stationsvej and Borrevej in Sundsmark.
The parade starts from Stationsvej 57 at 11.30 am with Sønderborg Garden in front.
We have the joy of many guests each year – and at the tilting-ground, we have sale of Tilting-sausages directly from the BBQ, ice, sweets, beer and coffee. We have a bouncy castle, pony riding and a flea market.
Welcome to Tilting-at-the-Ring in Sundsmark.