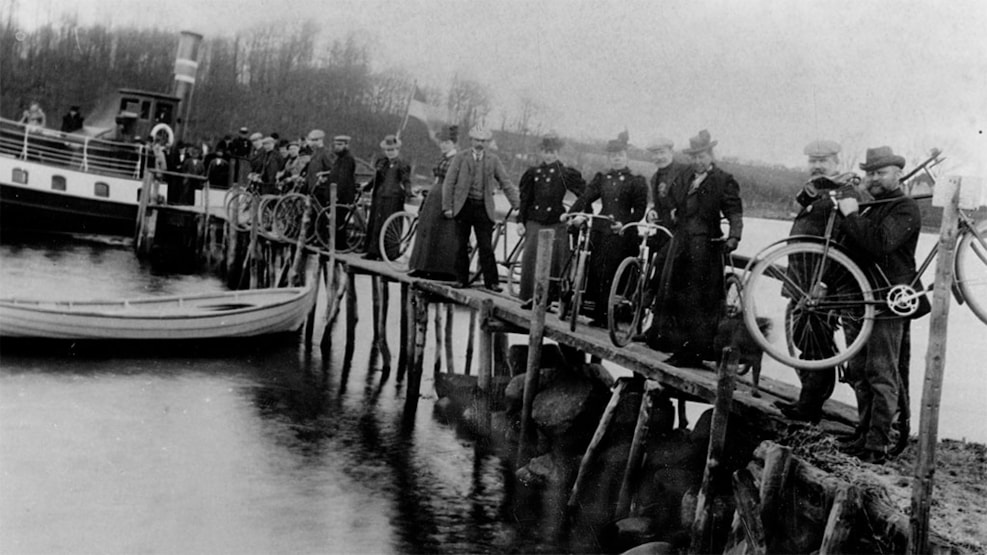 South Jutland cycling history in Sønderborg
The open-air exhibition "Å cykel gennem Synnejylland" is telling the history of the bicycle in South Jutland and the freedom the "iron horse" brought to the working class and not least the women.
Experience the open-air exhibition with a focus on the cycling history of South Jutland and the importance cycling has had for the region. For some, cycling is still indispensable to this day and it has been for many years.
When the first bicycle came to Denmark in 1875, it was not everyone's property and a relatively cheap means of transport as it is today. Only the better bourgeoisie could afford to buy their own bicycle, others had to rent.
When they first started producing bicycles in Denmark, it gained momentum and in 1882 there were several hundred bicycles in the country against the 10 that were the year before. Soon, bicycle clubs were formed and long-distance bicycle races were held between Haderslev and Hamburg in Germany.
The exhibition consists of three signs with pictures of South Jutland's cycling history, such as the Sønderborg Bicycle Club's excursion to Haderslev in 1898 and texts in Danish, German and English. The open-air exhibition, which will open on 25 May at 1 pm, has been developed by Museum Sønderjylland and can be seen in Sønderborg until 21 August 2022.