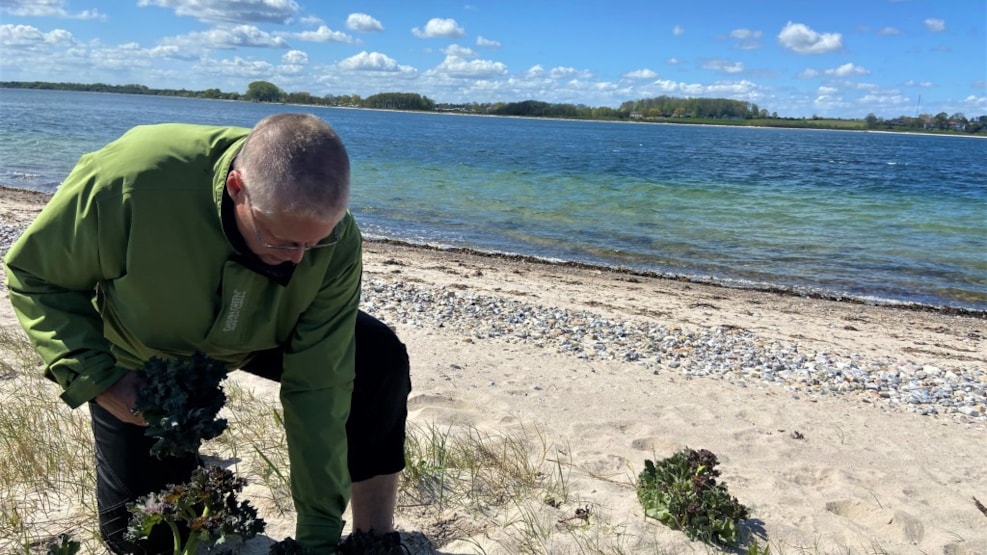 Snapseture på Aarø
See the nature and culture of Aarø and get inspired to use new herbs in your home-spiced aquavit.
Experience the nature on Aarø with a local guide and hear about the island-life during summer and winter. You will see the old houses and stone walls, and join the guide for a journey into nature.
This is just one part of the recipe for 2 delightful hours, where you will experience some of what makes Aarø special. 
Aarø has a valuable plant- and animal-life as well as an exciting cultural history and natural history - the Russian embankment, sea wormwood, pin oak, old superstitions and natterjack toads - the island has it all. This is a trip for anyone interested in nature/aquavit-herbs and history. Come and join the trip and be inspired to find new ingredients for your own home-made aquavit.
The trip ends at Brummers Gaard, where there will be taste-samples of different aquavits, as well as coffee and cake.
Booking: Brummers Gaard (tlf. +45 74 58 31 14 or 51 25 31 12).
Minimum number of participants: 8 people.
Price pr. participant: DKK 150,00.
VisitSønderjylland © 2023