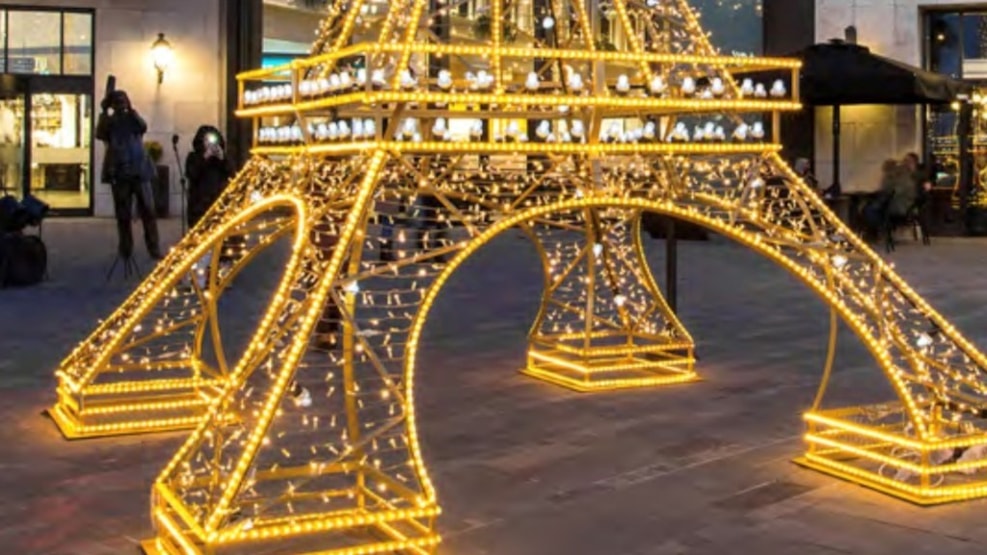 Miniature version of the Eiffel Tower
Come and experience a miniature version of the world-famous Eiffel Tower.
Although we call it a miniature version, the tower actually has a height of no less than 8 metres, and, as darkness falls, it makes a lovely sight with its attractive illuminations.
There are plenty of opportunities to take great pictures. If you're interested in the history of the Eiffel Tower, you can get the key facts about the iconic tower from the posters that will be put up in the area.
This fantastic model of the Eiffel Tower has been specially produced for Aabenraa and has not been seen elsewhere.
NB: If you're thinking about proposing to that special someone or are indeed actually getting married, Aabenraa's unique Eiffel Tower will provide a backdrop to make this day particularly special.
The model of the Eiffel Tower will be on show for 6 whole weeks.