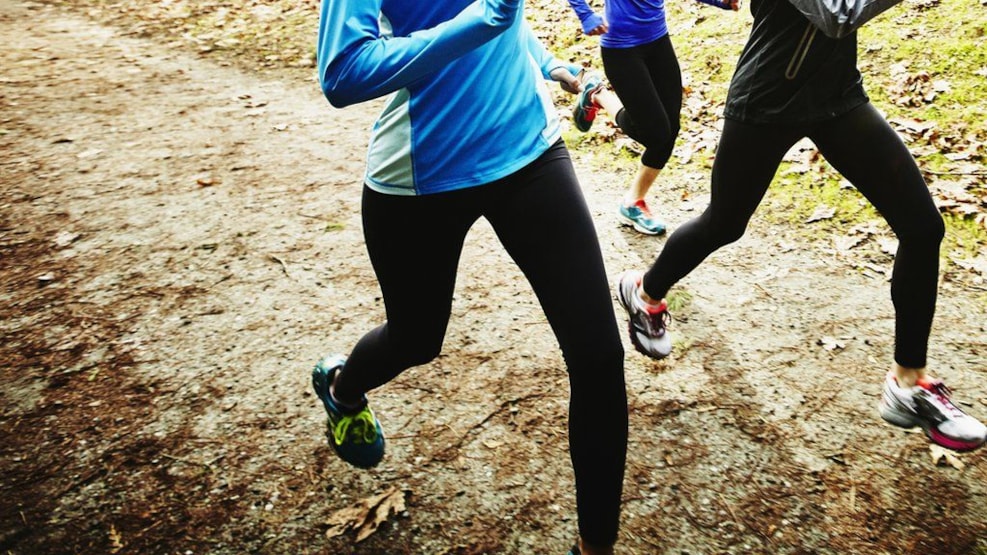 Jogging routes
Are you looking for a jogging-trail?
Jogging is healthy for the body and in Haderslev you'll find several marked jogging routes and paths that are ideal for jogging whether you're an experienced runner or just looking to raise your pulse.
The subglacial paths
The subglacial paths consist of several marked jogging routes filled with hills and beautiful nature.
Haderslev Dampark
Haderslev Dampark has a pleasant jogging route around the inner pond that's about 2 km.
Hjertestien
Hjertestien in Vojens is 4 km. and runs through a forest and along a lake. There are several facilities such as a playground, toilet, lighting on the path, a rich birdlife and the possibility to sit down on benches along the way. The path is open all year round since it's being cleared for snow during the winter periods. Hjertestien is suitable for cycling, jogging, strollers, wheelchairs and for people who have difficulties walking.
 Haderslev Vesterskov
 Vesterskoven is, together with Østerskoven, the remains of the previously vast medieval Farris-forests. Here, you will encounter many old trees, like Kongeegen (The King Oak), where King Frederik IX had his fixed post during the annual Royal Hunt and "Det Elskende Par" (The Lovers), an oak and beech tree that clings to each other, defying the natural order.
Haderslev Østerskov
Østerskoven in Haderslev remains as a memory of the German occupation during World War II, as the forest was used as an arms depot, and was the largest depot in Denmark. Take a trip around the forest, and see some of the remnants from the war, including some of the brick-bunkers and railway-tracks.
VisitSønderjylland © 2023