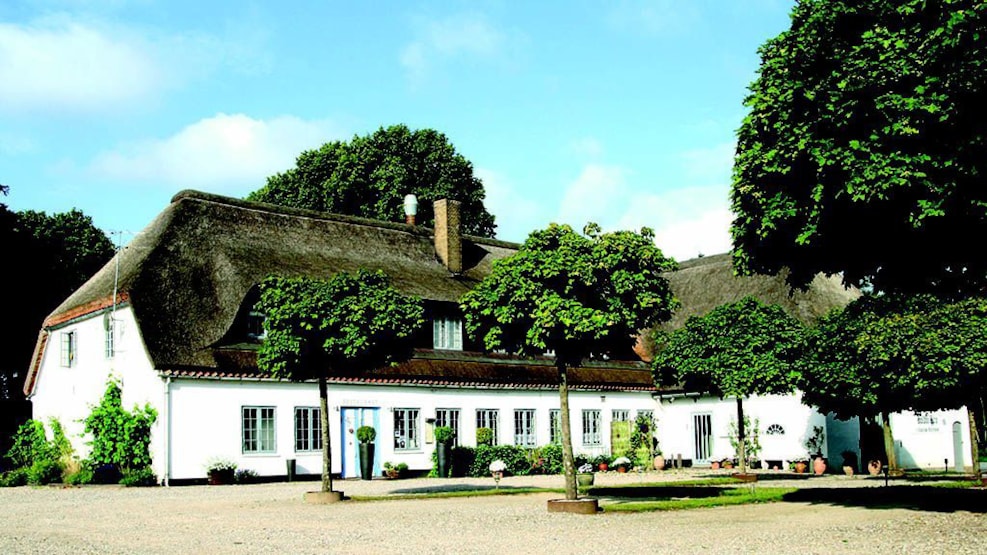 A Hereford Beefstouw - Holdbi Kro
You can get tender and juicy steaks just the way you want them, at A Hereford Beefstouw in Kruså.
In the middle of scenic surroundings in Sønderjylland, just three kilometers from the Danish - German border, lies a historic  tavern. Already at the entrance, you get the feeling that something special is waiting. Previously, the historic building was known as the royally privileged "Holdbi Inn", but in 1981 "A Hereford Beefstouw' took over the old building dating back to 1847.
A Hereford Beefstouw is about first-class beef. A juicy and tender piece of beef, perfectly cooked on the open grill, is the essence. Through breeding, geography and maturation, we believe that we are able to offer our guests some of the best beef available on the market.
Our carefully selected wines and salad bar are as central to our concept as the open grill, the raw wooden tables and the kitchen towel under the table.
The restaurant seats a total of 56 guests.