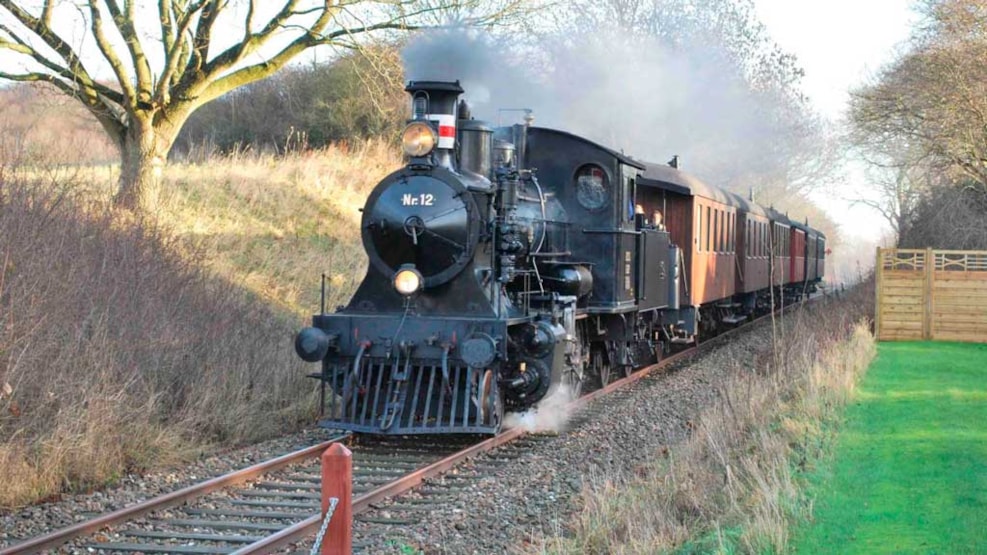 Haderslev Vintage Train
Choo Choo - Come and experience a trip like your great grandmother would have ridden the train.
Join the vintage steam train on December 18th 2022
The vintage train runs on the beautiful track that has connected Haderslev with Vojens since 1866. Along the way the trains stops in Hammelev and Styding. The benches might be a little hard, the comfort is not quite as it is today, but the train runs slowly and smoothly through the beautiful scenery. The vintage train looks like a typical branch line train from the 1930's, 40's and 50's. The carriages are wooden and have open platforms at both ends. They were built in the beginning of the last century. The carriages are pulled by the once very modern diesel locomotives or by one of the small steam locomotives.  
Departure from Haderslev (Haderslev Vest, Simmerstedvej 1, Haderslev):
at 10:30am

at 1:00pm

at 3:00pm
Departure from Vojens (Vojens Station, Odinsplads 3, Vojens):
at 9:20am

at 11:30am

at 2:00pm
Tickets can be purchased online or with cash on the train.