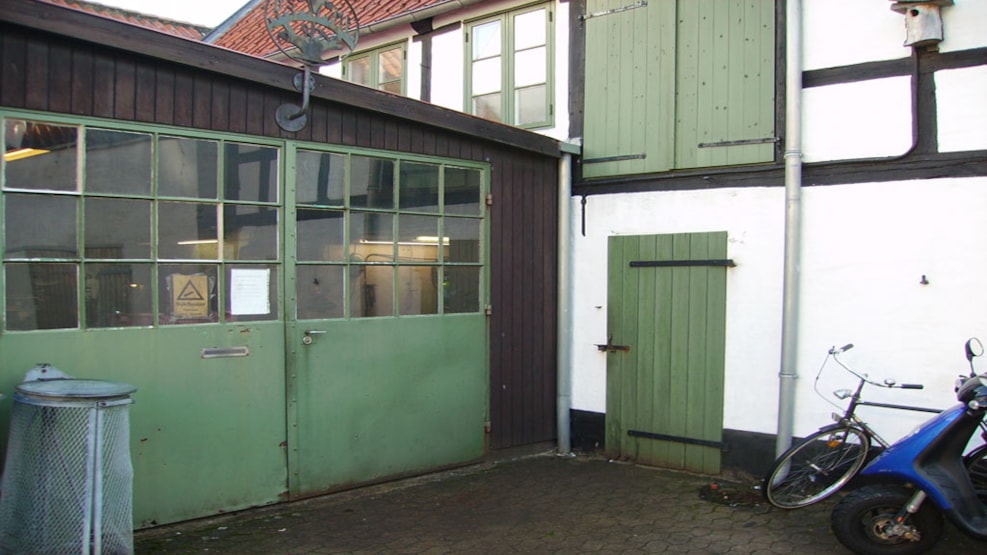 Den Gamle Smedie
The smithy was built in 1845 and employed 20 men who worked on ships being built in the Aabenraa harbour.

It had several owners until it closed in 1993.
Shipping firm M. Jebsen bought the property in 1994 and restored it.
In October, 1997, the Danish Metalworkers Assoc. in Aabenraa rented the smithy with a view to showing this old handcraft and also as a workshop for the local seniors' club. 
The smithy can be opened for clubs, associations, etc., on application.