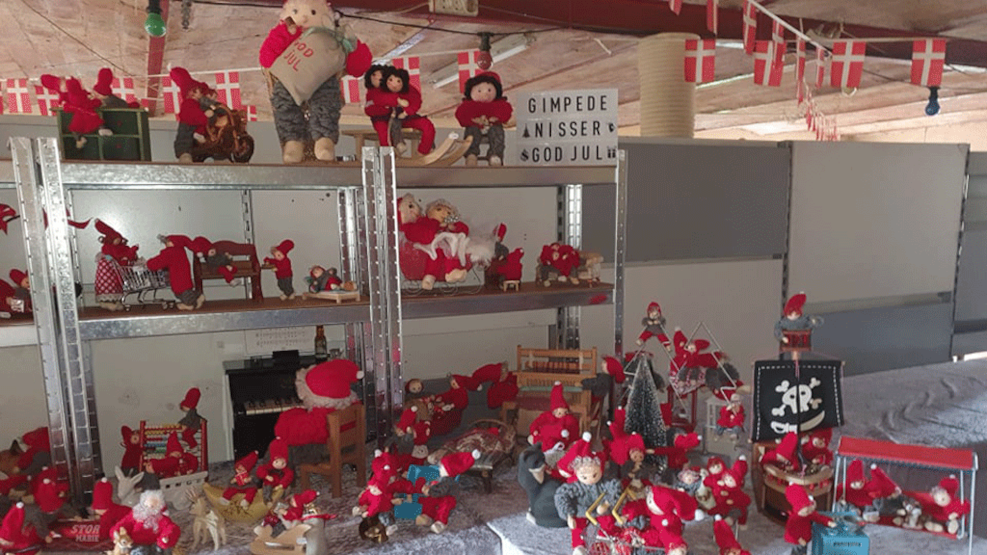 Christmas Fair at Voldborg Hede Gården
The Christmas Fair with the LEGO Train
6 November, 10:00-17:00 and 7 November, 10:00-16:00.
This weekend only, Voldborg Hede Gården welcomes stallholders from near and far. Be there!
If you cannot attend during opening hours, you are welcome to send a text message to 40 37 58 93.
Park your car on the grass beside and behind the farm buildings. The visitors' entrance is at the back.
Voldborg Hede Gården is open from 12 December until Christmas, every day from 12:00-16:00, selling its own produce. Visitors' entrance and car park in the farmyard.
What can you find here?
LEGO Christmas train
Embroidery machine. Small items embroidered while you wait or you can pick them up later by agreement.
 Textiles and handicrafts
Tombola in aid of Animal Protection Group of 1995. Donations welcome.
Sale of donated produce in aid of cats
Quilling
Moulded concrete items in aid of stray dogs in Greece
Grandma's favourite handicrafts:
Gimp (crochet) Christmas elves
Pantyhose Christmas elves
Glass art
Knits
Free knitting tablecloths
Crochet
Acrylic paintings
LEGO elements and models
Tupperware
Greeting cards – and many more exciting things.
Spruce, Christmas decorations with natural and artificial spruce
Beading – jewellery and mobiles
Gram Hundecenter has a stand again this year
Exhibition floor area about 500 m2.
Free admission.