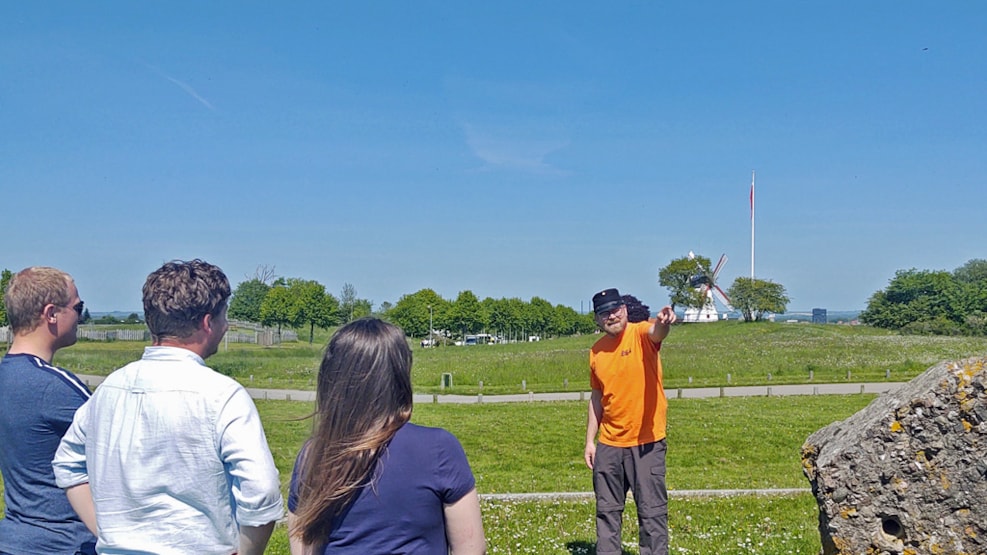 Between memories and monuments
Guided historical walking tour at Dybbøl
Take part in a guided hike, where you will hear the fateful stories that give Dybbøl Banke a central place in Danish history.
If Dybbøl Banke could speak, it would be long stories about the bloody and landmark events that have taken place here over time.
The skilled guide takes you on a time travel between Dybbøl Bank's many memorials, including Kongeskansen, Dybbøl Mill and the mass graves.
The tours start at 2 pm, every Tuesday and Thursday from 12 - 28 July 2022.
Ticket booking takes place online and the access closes the day before at 23.59.