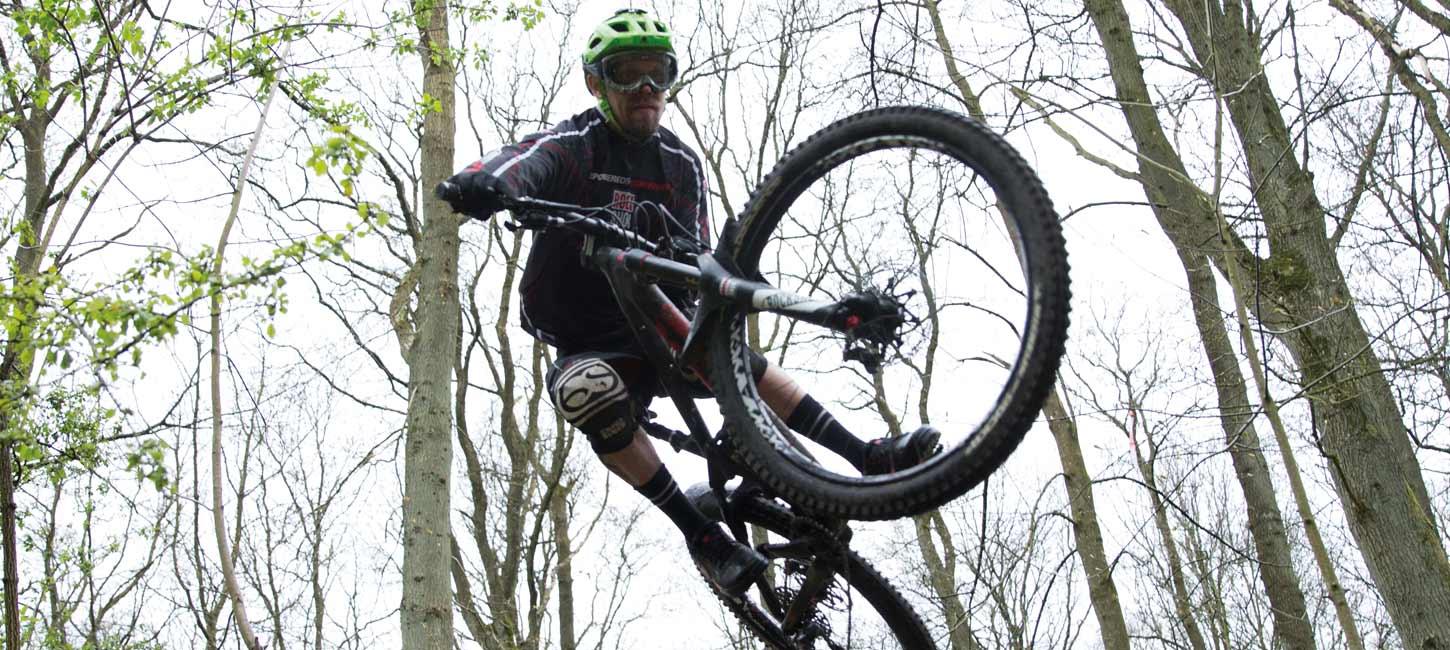 Mountain Bike Marathon World Championships
Photo:
Destination Sønderjylland
In 2022 the marathon distance at the Mountain Bike World Championships will be held in and around Haderslev.
In recent years there has been an increasing focus on cycling in Sønderjylland. One of the consequences of this has been more cycle paths and tracks for mountain bikes, the latter being designed to attract more tourists.
This increased focus has resulted in a major event that will put Sønderjylland on the map with regard to mountain biking, with the world championships in mountain bike marathon due to be held in and around Haderslev in 2022.
The Danish Cycling Federation is the official host of the World Championships, and the event has come to Haderslev as a result of a wide-ranging collaboration between the municipal authority in Haderslev, Sport Event Denmark and Triangle Region Denmark.
Haderslev MTB Challenge 2022
At the same time, Haderslev MTB Challenge, a cycling event for amateur riders is also taking place. This enables interested amateurs to test themselves on the same route ridden by the elite riders. Haderslev MTB Challenge was held for the first time in 2021 and has become an annual event which sees the entire municipality pulling in the same direction.
You can read much more about how to take part in Haderslev MTB Challenge at Sportstiming, where you can also register for the event. A maximum of 1700 participants will be able to enter Haderslev MTB Challenge in 2022, whilst it'll also be the first time ever that an event for amateurs will be held on the same route and same day as the professionals competing in the World Championships. In other words, it'll be a unique chance to test yourself against the very best.
Coming to watch?
If you're coming to Haderslev to experience the UCI MTB Marathon World Championships as a spectator, it's of course paramount that you can find a good spot at which to watch. We're here to help in this regard, and, as such, we'll shortly be presenting our recommendations. 
More hotspots will appear on the 40-km route that'll enable you to see the riders up close, but where it'll also be possible to follow the action on a giant screen with live commentary, in addition to which you can purchase something to eat and drink. Hotspots currently include the market square at Gravene in the centre of Haderslev, in Hammelev and at Dyrehaven deer park.
When the final route is officially published, more information will be made available about each of the hotspots. Until then, you can see the provisional route and hotspots on this map.
 
Stay overnight on 17 September 2022 close to the World Championship route
On the map you can see where you can stay overnight close to the MTB World Championship route (orange zone). The map will be regularly updated to show which places are fully booked and where vacancies are still available.
Key:
Blue = unfortunately we don't yet know if the venue is fully booked
Green = plenty of vacancies
Yellow = limited vacancies
Red = fully booked
More adventures...
Combine the experience of being a spectator at the UCI MTB Marathon World Championships or spectator/participant on Haderslev MTB Challenge with other attractions in Sønderjylland.
Here you can take it easy and slow things right down, or else you can throw yourself headlong into a range of other activities in which speed is of the essence.
Much more Sønderjylland...