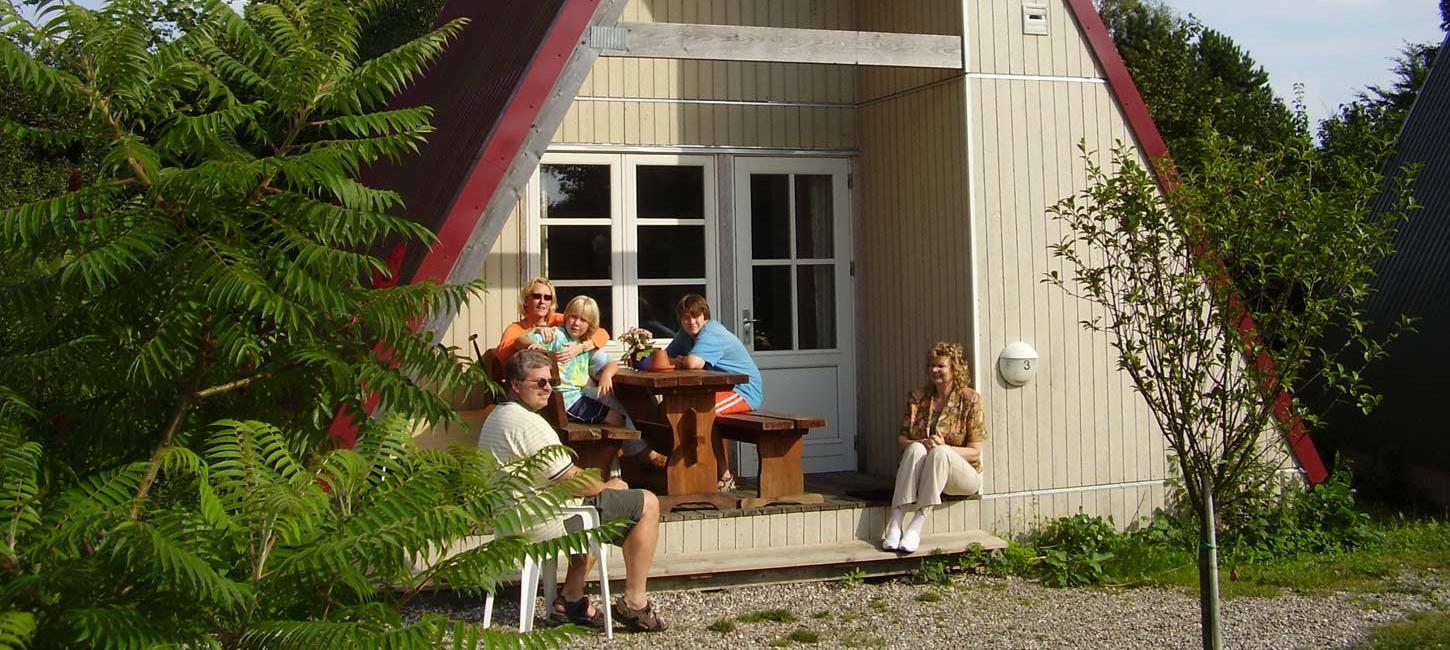 Danhostel Sønderborg Vollerup
Photo:
Danhostel Sønderborg Vollerup
At Danhostel Sønderborg-Vollerup there's something for both young and old alike, whilst the location makes the hostel a perfect base for an active family holiday.
Danhostel Sønderborg Vollerup is located just 6 minutes from the centre of Sønderborg – in a green oasis between thatched cottages and grazing cattle. Our complex consists of several buildings and cabins on a 5-acre site, so there's plenty of space to enjoy.
The large green area is divided into different themes. In the animal enclosure you find many different birds and tame animals. Here you can pat and stroke coatis, goats, guinea pigs, rabbits and their young.
In the play area, you find everything from zip wires and trampolines to a hydraulic seesaw and spring riders. If you're a fan of sports and games, you can work up a sweat on the playing fields, whilst there's also an area where you can cook and enjoy your meal under open skies. If you're not staying overnight at Danhostel, you can enjoy the 12-hole crazy golf course and play area for just DKK 40 per person.
Across the 5-acre site, you find different types of overnight accommodation: rooms in a range of sizes, family rooms, holiday cabins, rooms offering disabled access and rooms with dedicated access to the garden. With such great diversity, you can easily find the type of overnight accommodation that suits you best. The rooms are undergoing refurbishment on an ongoing basis, with ventilation systems having been installed in several rooms.
We actively support the UN's Sustainable Development Goals – we've switched from plastic to sustainability and installed air-air systems in our buildings. In the garden, we focus on biodiversity, with part of the garden allowed to grow wild and populated by insect hotels.
Learn in which ways we're working with the UN's Sustainable Development Goals here: https://www.danhostel-sonderborg-vollerup.dk/verdensmal.html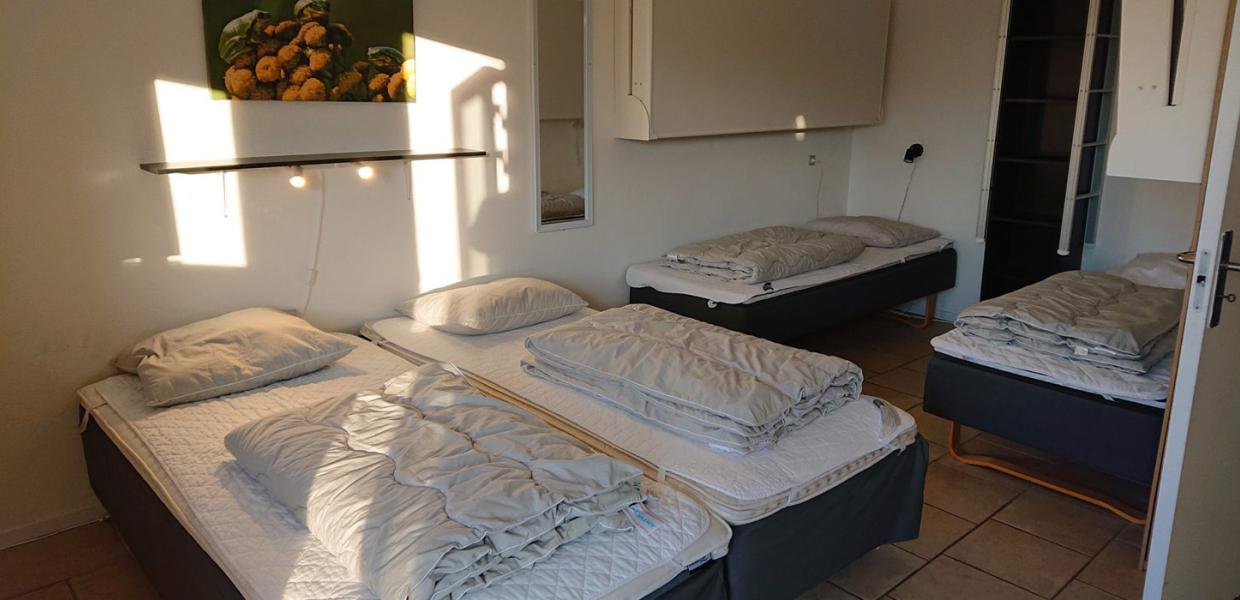 Photo:Danhostel Sønderborg Vollerup
The location of the hostel provides good opportunities to enjoy activities in the countryside. It isn't far to Sønderborg golf course, the Gendarme Path and many other hiking trails, the award-winning Baltic Sea Cycle Route and plenty of prime fishing spots for anglers along the coast.
Much more Sønderjylland...